Skills / Disciplines

Endurance, Pleasure Driving, Project
Additional Comments
• Kahsahpay is well built, graceful, fluid.
• She is a very solid build.
• She has no known health problems or injuries at any time in her life.
• She has classic mustang legs and hooves - great bone, great conformation, rock hard hooves.
• Has had EXTENSIVE riding time in the state parks, including competing in mounted orienteering and competitive trail.
• She has also pulled a cart at the parks and in fields, along roads, but not since approximately 2013.... (read more)
• Kahsahpay has good forward energy and is not a beginner's horse. She is very bright and enjoys a mental challenge such as trail courses, new obstacles, competitive trail.

Ideal career could be in thinking sport horse activities such as competitive trail, endurance, competitive mounted orienteering (CMO), working cattle, fun shows, hunter under saddle, etc. She also would make an exceptional at home partner to an intermediate and above rider.
---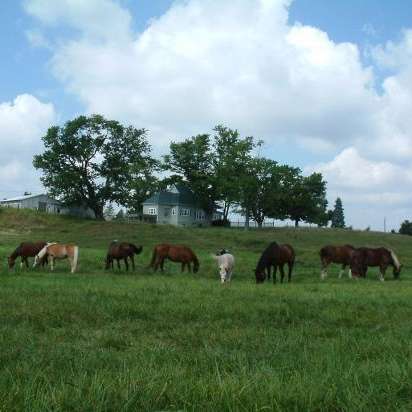 Crosswinds Equine Rescue, Inc.
Small nonprofit horse rescue in Central IL We do not board or give lessons.