Additional Comments
Price Reduced til 1-1-2016.

Junior is a 12 year old bay grade gelding. He is a MONEY EARNER in Roping. He has been shown in heading and heeling and earned money in both. He has also been used for calf roping and can hold anything you can rope. Big stought rope gelding. We have done everything with him around the ranch. He is drags logs, moves feeders, moves hay, doctors cattle ect. He is extremely broke and has been used to teach many riders how to rope.... (read more) He is a HUGE STOPPER, quiet in the box and picks up a check every time out. Junior is a fantastic trail horse. He has been ridden for miles in to town, over bridges, through creeks, by the highway. He is an easy going gelding that gets along with everyone. He has been ridden by young boys and girls at playdays and has done fantastic with riders of all ages. He has also been used for lessons with beginner riders. My friends 5 year old cuts and trail rides with Spot. He has also ridden Spot bareback with just the halter and lead. He is always fun to ride and any one can get along with him. He is not spooky and is the same horse whether he is ridden every day or once a year.
---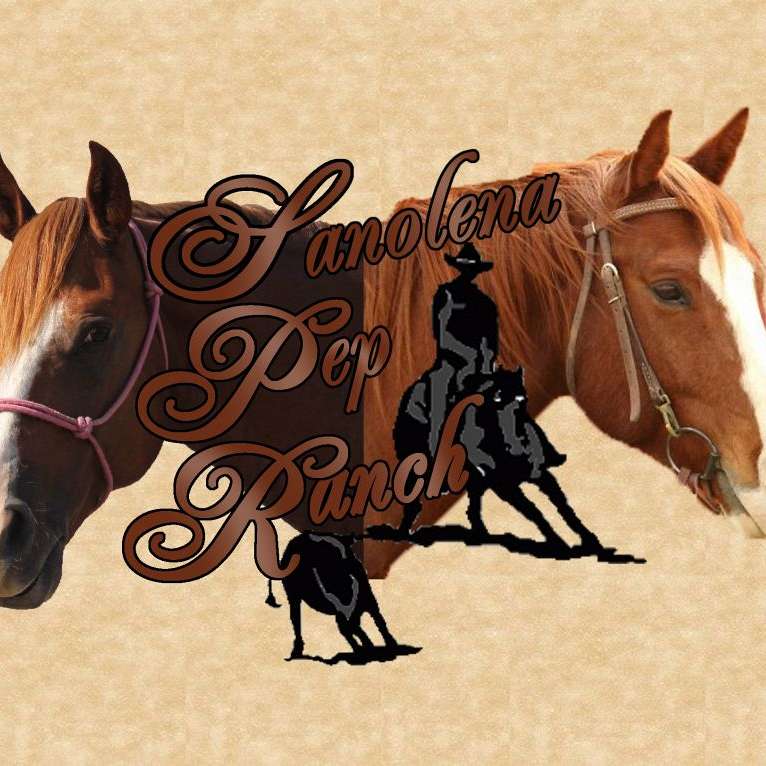 Sanolena Pep Ranch
Here at Sanolena Pep Ranch, We breed for QUALITY Cutting horses, with perfect confirmation, show ability, natural talent and above all else an UNBEATABLE disposition. We GUARANTEE all of our foals are healthy, sound, straight and correct. Most of our foals go to show homes and later go on to be fantastic Youth horses. We are home of Sanolena Pep. Whose foals have earned $65,000 in various events.... (read more) We always have quality prospects by Sanolena Pep available. Our broodmare band consist of own daughters of: High Brow Cat, Smart Little Lena, Dual Pep, Dual Rey, Peptoboonsmal, One Time Pepto, Haida's Little Pep, SR Instant Choice, Miss N Cash, High Brow Hickory, Montana Doc, Woody Be Tuff, Dual Peppy, Cattin, Pepto Rio Playboy, Yellow Roan Of Texas, Sugs Doc Didget, Smart N Slick, Hai Flyin Lena, Sanolena Pep, Cougarand, Genuine Dun It, Show Biz Flash, Gay Bar Drummer and more. We also offer complete equine marketing, design custom websites and photo shoots. Call for details and pricing.