Skills / Disciplines

All Around, Beginner, Endurance, Experienced, Flashy, Heading, Husband Safe, Roping, Trail, Trail Riding, Working, Youth
Additional Comments
Monster 2002 APHA Gelding 15.2+hh
(Bright Illusion X Skips Gentle Joy)

Video Link: Watch Monster - Apha Gelding

Pedigree Link: http://www.allbreedpedigree.com/illusions+goldenagent

FOR SALE $4200

Such a HANDSOME boy! Monster is so named not because of his disposition (he is a kitten) but because of his SIZE! He sticks just over 15.2hh but he is so big bodied that everyone just assumes he is bigger.... (read more) The boy is a beast! Don't let his size intimidate you - Monster is a very sweet boy and very honest under saddle. He has trail ridden hundreds and hundreds of miles and he is a rock solid mount. Monster will go anywhere and everywhere you point him with no hesitation whatsoever. He goes out alone or in a group and is both brave and sensible on the trails. Water, thick brush, mountain trails - you name it, he does it. He's big enough to pack most any rider with ease!
This is one super broke gelding with a superb neckrein and very comfortable gaits. While his walk is ground covering with a big stride, his jog is pitter-patter soft and extremely comfortable to sit. Likewise, Monster's lope is easy and smooth. You can truly ride this horse all day at any gait and thoroughly enjoy him. Monster has been used to rope both in the pasture setting and as a head horse as he spent a few years boarded in a roping barn. His downfall as a head horse is that he is slow! GREAT horse to swing a rope off of though - you can master the basics with a rope from his back with absolute confidence. This gelding is sound and sane with no vices of any kind. He is EXCELLENT to work with in his stall, in the cross ties, wherever. There really is nothing to not love about him. He is pretty tolerant of just about any rider making him a versatile horse to have in the barn! Please visit www.redkstable.com for many more photos.
Shipping Notes
We network with several haulers and can assist with transport arrangements. In addition, we make trips ourselves along I40 from NC to Nashville, TN and up I68 into Bowling Green, KY and can transport anywhere along that route on an existing trip FREE OF CHARGE.
---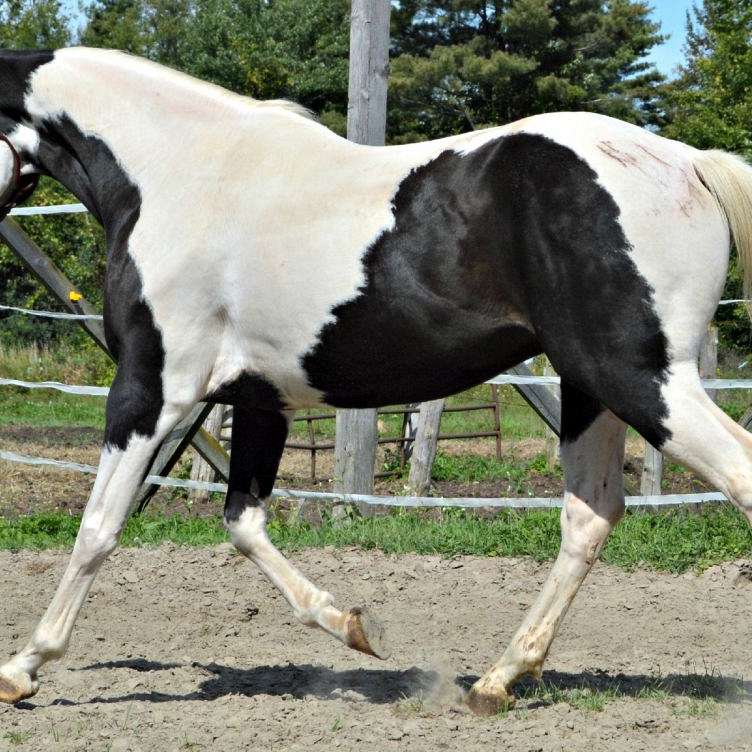 Red K Stable
Equine sales. Be sure to visit our website!