Skills / Disciplines

All Around
Additional Comments
Luna is a stunning black Azteca filly with a lot of potential she is a graceful mover. She is out of a foundation bred paint mare and a gorgeous black Azteca Stallion who was imported from mexico.She is halter broke and has been started on ground work.This is some information about the Azteca breed.
This breed inherits beauty, temperament, pride, agility and spirit from their Andalusian blood and strength, heart and speed from their Quarter Horse blood.... (read more) The recommended characteristics of the American Azteca are as follows. (Some variations are seen).
Average size ranges from 14.2 to 16 hands. Both Quarter Horses and Paint Horses proving no more than 1/4 TB can be used for breeding American Aztecas. All AQHA and APHA colors and markings are vaquero acceptable. The head is of medium size with a straight, slightly convex or slightly concave profile with a broad forehead, expressive eyes and medium ears which are mobile and well-placed. The neck is well-muscled, shapely and slightly arched with a medium crest and a broad base to where it joins onto a long sloping shoulder. A long flowing mane and tail are often seen. The withers are broad and slightly muscled yet defined. The haunches, strong and well muscled leading to a well set medium to low tail. The legs are well muscled with dense bone, good joints and strong hooves. Retained from the Andalusian, a free shoulder and hip which allows them to be incredibly athletic and smooth to ride. Their movement is naturally collected with a variance of knee action from high and brilliant to long and flowing. All of this creates a horse anybody would be proud to own.
Because of the breeds that make up the Azteca, they are known for their athleticism. They have been seen in competition in western riding events such as reining, cutting, team penning and roping, as well as English riding events such as dressage and other events such as polo and bullfighting. They are also used for pleasure riding.The American Azteca horse responds brilliantly to the different equine high school disciplines requiring suspended and elevated gaits. The qualities passed on from both parent breeds makes them also, a skillful working cow horse or western horse. They can and do excel at many events and in all disciplines. They are unrivaled when it comes to versatility.
So, whether you like English or Western, you need a graceful dancer or cow horse, you enjoy jumping, dressage, driving, cutting, penning, reining or just desire a wonderful companion for trail riding, take a look at the American Azteca. They can do it all and do it well. We hope you will take time to learn more about this athletic breed that will win your heart as well. We hope you will choose to own and love an American Azteca horse. They have an exciting and promising future ahead, and they truly are . . . "The Horse of your Dreams". Her price is negotiable to the right home. A nonrefundable deposit of $200 must be put down until she is weaned.
---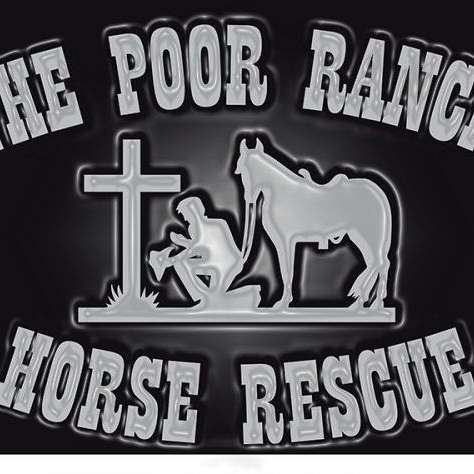 The Poor Ranch Horse Rescue
The Poor Horse Ranch Rescue was founded in May of 2013 by Sydney Nelson and Corey Tully. Their mission was to save as many unwanted horses that have landed in the worst position possible, the slaughter truck. Funded by their own personal incomes and generous donations from the public they have saved countless wonderful animals from their untimely death. The Poor Horse Ranch Rescue purchases the animals from the Kill Buyer at horse sales, or are granted the horses from the local police department who have seized the animals from their neglectful owners.... (read more) The horses are then rehabilitated, starting in basic training, and adopted out into forever loving homes. Donations are always more than welcome and appreciated. Bales of hay and bags of feed are a sure way the horses hearts and they would love extra goodies from the public. Even those wanting to donate their time to these very forgiving and loving animals are welcomed. For more information please contact Sydney at 936.615.7947. Thank you for your time and God Bless.