Additional Comments
When I say athletic, I mean ATHLETIC! It would be his middle name! At 3 days old this colt was in the pasture galloping and doing collected canter around his dam and the other foals. He can go fast or slow, whatever you wanna do is what he will do! His breeding is impeccable as well, to compliment his looks and talents! He is out of a color producing stallion and dam is shown in picutres with him. He would make an excellent reining or cutting stallion to show and then use for breeding!... (read more) Dam's papers are at the end of the album. Stallion info is in the link.

https://www.facebook.com/media/set/?set=a.856583077722875.1073741852.342005285847326&type=3

If you have anymore questions or inquires contact Ronnie Gaston at the barn (256)-332-4936 or at his home (256)-332-7250

Price is non-negotiable.

Tell him Kaylea sent you!
---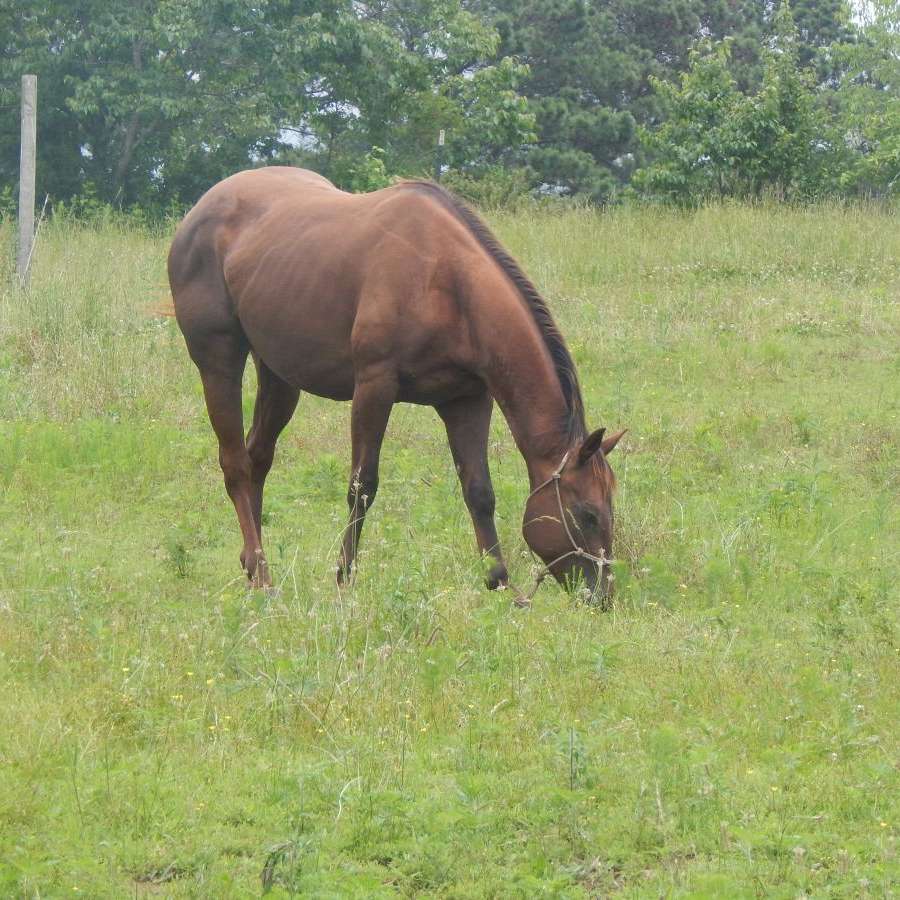 Kaylea Frazier Quarter Horses
Welcome to Kaylea Frazier's Quarter Horses and services! We specialize in registered American Quarter Horses! Along with two paints for our own personal use. We pride ourselves when it comes to bringing you quality Quarter horses! We, don't just pick any stallion to breed to our mares or buy just any mare/stallion, we are here to bring you quality. If that maybe a cutting horse or reining horse, or working/ranch horse , or even a trail mount, our horses can go in ANY direction you would like, as they are versatile as they are useful!... (read more) Our lines range from Gallo Del Cielo, Cecil Waggoner, Tex Ray Leo, Peppy San Badger, Poco Bueno, High Brow Hickory, Smart Little Lena, and MANY MORE!. We have several broodmares, a stallion, and young horses ranging from a couple months old to 3 year olds. All breeds are welcomed! We ride and train 6 days a week. With anything from imprinting to tuning up . I am a natural horsemanship trainer, if a horse is having problems then I will adjust the method to help the horse. We offer a variety of training services Imprint training, Colt Starting, Tuning up, and in general training. Do please take note without an indoor facility weather is always permitted so we typically work 6 days a week with the horses. All services are open during the year anywhere from the last of March or first of April until the last of August or September. Having trouble selling your horse(s)? Want them gone quickly? Well, I have a solution to your problem! Hire me, I am a horse broker and have expanded to not only selling my own horses, but also helping others sell theirs too! I charge 10% of the final sell price.Contact me by my email or call/text me. Open to calls from 4 pm-11 pm Monday-Friday and all day Saturday,and 1 pm to 11 pm Sunday! Leave a voicemail if I don't answer, I may not have service or be busy around the barn.