Skills / Disciplines

All Around, Athletic, Blue Eyed, Breeding, Finished, Flashy, Halter, Show Experience, Show Winner, Showmanship, Trail, Trail Riding
Additional Comments
Phoenix 2005 APHA/PtHA Mare 15.2+hh
(Socketts Extention X Phoenix Sun)

Video: Watch Phoenix - Apha/Ptha Mare

FOR SALE $3200

This is one BIG mare that can easily pack the larger riders on the trail! Phoenix is is a beast of a girl and makes one heck of a husband horse! This horse loves to trail ride and she'll go wherever you point her. Watch her video! Chris had a bridle malfunction partway through his ride and when he emerged from the woods on the far side of the pond, he was riding Phoenix bridleless - that is how he finished his trail ride.... (read more) She crosses water and mud, handles hills and uneven terrain just fine, and is also traffic safe. Smooth under saddle with a great lope and a solid neckrein. This mare is a former show horse and if you enjoy hitting the trails on one with ALL the bells and whistles, here she is. She sure isn't hard to look at either! Phoenix has shown HUS, western pleasure, halter, and showmanship. While she is still perfectly content (and more than competitive enough) to return to the showmanship and/or halter scene, this mare really has had it with rail classes. She is sick of riding around and around in circles and is ready to leave the rail and hit the trails. Phoenix is big, pretty, as correct as they come, and really not difficult to get along with. She is great in the pasture setting with both geldings and mares and catches easily wherever she is. Her stall manners are also good. If you're looking for a solid trail mount that will make you stand out in a crowd, here she is! If you're looking for a show horse, please don't ask us about Phoenix. Sometimes horses get tired of their job and that's the case here. Yes, you can make her go around and look fabulous but she truly has grown to hate it. There is simply no reason to force her. She is a great trail horse and would also be one heck of an addition to your APHA breeding program! This mare is priced accordingly so take asvantage! Sound. No Vices. Please visit our Red K Stable Facebook page or www.redkstable.com for many more photos!
Shipping Notes
We can always assist with transport arrangements. In addition, we can provide FREE transport to the Bowling Green, KY area or anywhere from Greensboro, NC to there monthly!
---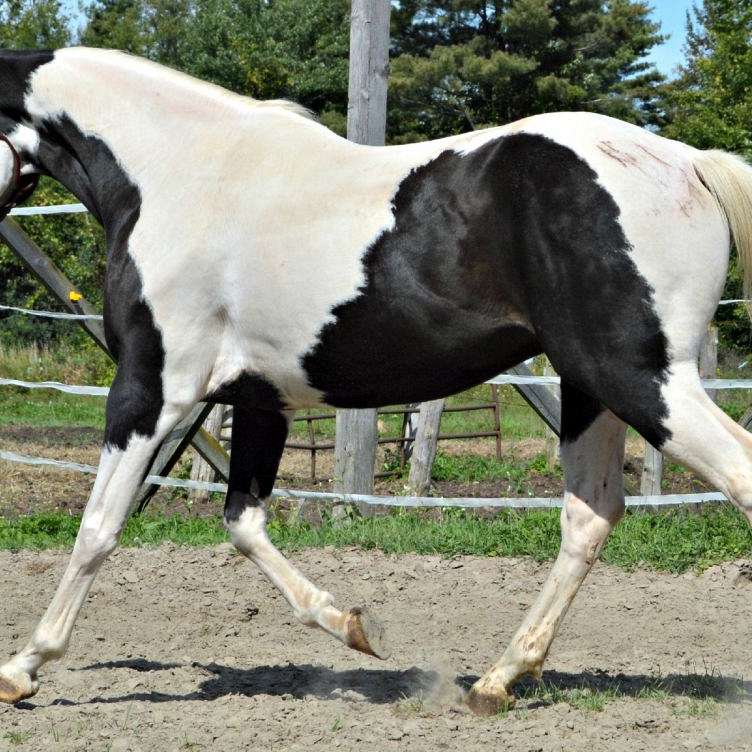 Red K Stable
Equine sales. Be sure to visit our website!