Skills / Disciplines

All Around, Athletic, Blue Eyed, Husband Safe, Natural Horsemanship Training, Show, Trail Riding, Western Pleasure, Western Riding, Youth
Additional Comments
This horse is very light in the reins and rides off your seat and legs. She can be ridden in a halter or side pull but is now ridden in a snaffle. She is a forward traveler at all gaits, but is not hard to hold back from the group (or slow down). She is remarkably not spooky on the trails and has a great fast walk and a fun steady slow canter. Fancy will jump solidly anything on the trail; FUN! (she will also slow down and step over if you ask) She is one of the most responsive horses I have trained.... (read more) It was not hard to teach her to yield her for-quarters, yield her hind-quarters, spin, side-pass, shoulder in half-pass, break at the poll and flex vertically to back deeply. If you want a horse that you can use all the buttons and do cool stuff, Fancy is the girl for you! She could go any direction you ask her; western pleasure, dressage, barrels, or just a well behaved responsive trail horse. She is used to children, traffic, dogs, farm equipment, and other various animals. She has been in active use, single and in groups, both at our home place and out on challenging all day group rides.

Trained right the slow way using natural horsemanship techniques, she has a strong foundation in relationship, desensitizing, and respect; excellent ground manners! Fancy (as we call her) loads, ties, bathes (loves them), stands to be mounted, rides double, fine for the farrier, is not "mare-ish", gets along with other horse both on the trail and in the herd.

Fancy is 5 years old 15.1 hands, very conformationly correct and a real eye catcher! She is solid show bred having the Conclusive and Tin Man lines in her (see her papers).
She comes with her APHA papers and current coggins. As you can see in the picture (on Craig's List), one front hoof has an outer crack that is growing out steady. She also comes with her set of Easyboot Glove from Valley Vet, though we don't really use them. Fancy is sound, big, and is fit. (has been as long as we've had her)

See more pictures on my Craig's List add:
http://northernwi.craigslist.org/grd/5268566299.html
These pictures were taken October 14 of this year. In her summer coat she is brighter sorrel, not so dark. Email me for pictures of her in her summer coat.

She is listed for sale for no fault of her own! I train horses for pleasure and she is the nineth family-friendly horse I have trained and found a home for this season! She is being ridden most every day by myself or by the 12 year old girl in the pictures.
Finding a good home/match for the horses I train is very important! If she doesn't sell this fall, she will sell for more in the spring. Call with any questions or to discuss what you are looking for.

Be sure to watch the YouTube video of her! Just type in:
"Fancy, Sunrise Ranch" Adrienne Dymesich

Sunrise Ranch is located just south of Lake Superior, 15 minuets south of Ashland, WI.

If this add is up, she is still for sale -I WILL MARK THE ADD AS "SOLD" AS SOON AS SHE IS NO LONGER AVAILABLE!
---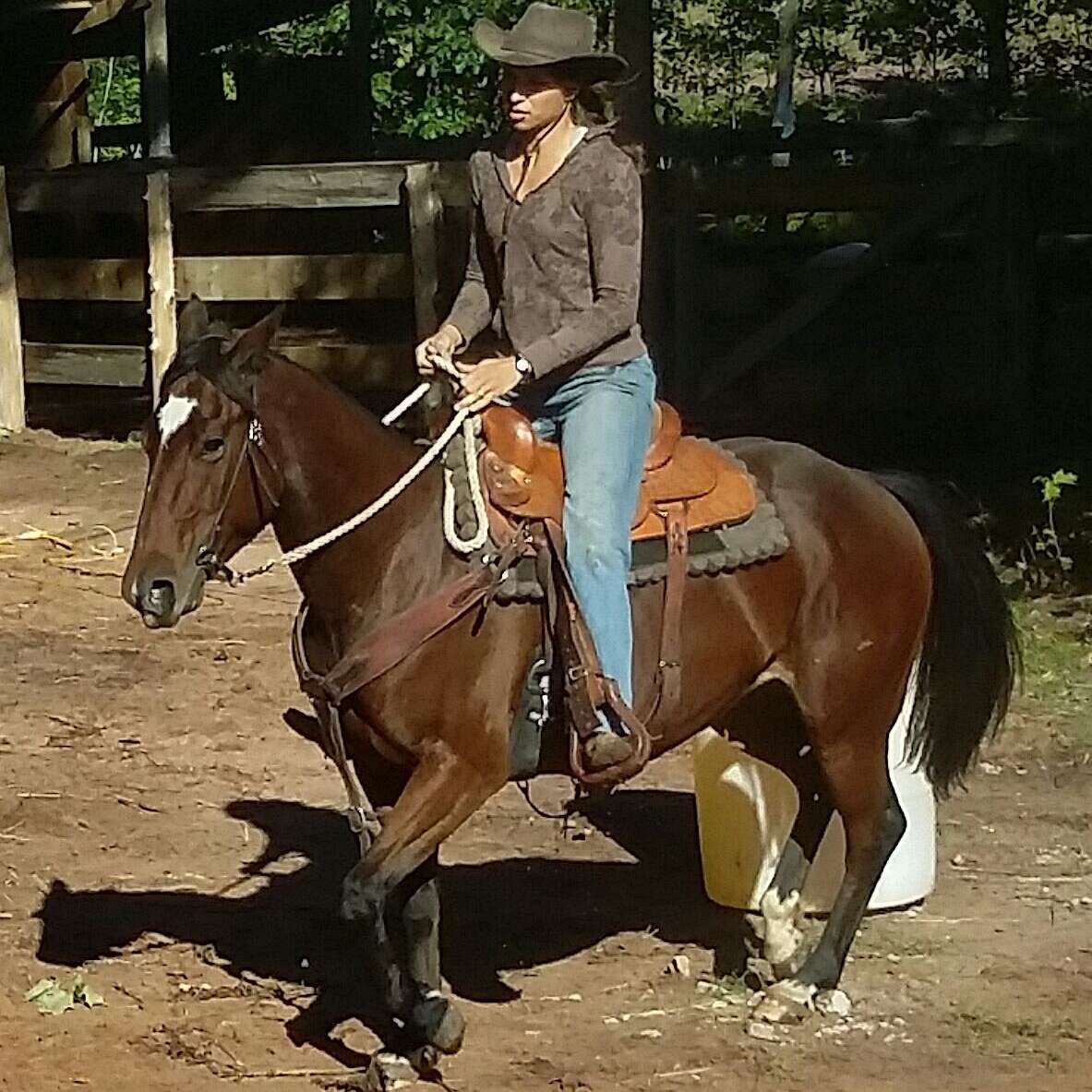 Sunrise Ranch
Here at Sunrise Ranch we take quality green horses and train them to be family-safe trail mounts. We do this by focusing on a solid foundation through authority in groundwork and encouraging the horses confidence by kindness and exposure. Challenging our mounts in ranch work and long trails gives them experience that strengthens their focus. Sunrise Ranch has a growing herd of beautiful registered Morgans and their Palomino stallion is available for stud service.... (read more) Watch for foals of excellent Morgan temperament, type, and color produced here! Every year also breed for a selection of fine Moriesian and Friesian crosses. These crosses are chosen based on personality and athleticism and are all registered. At Sunrise Ranch we are continually progressing a variety of new horses into trustworthy saddle horses, so visit our website or call and if we have what you are looking for!