Skills / Disciplines

All Around, Gaited, Color Producer, Homozygous
Additional Comments
LOOKING FOR A BLUE ROAN TENNESSEE WALKING HORSE: GO TO SHADOWRIDGE.WEEBLY.COM AND SEE OUR SELECTION AS THEY BECOME AVAILABLE. WHY PAY FOR BREEDING AND BOARD, HOPING IT TAKES AND DOESN'T MISCARRIAGE FOR 11 MONTHS? BUY ONE ALREADY ON THE GROUND AND READY TO PLAY WITH....

BLUE RAPTOR" IS OUR MOST POPULAR AND MOST DISCUSSED STUD IN OUR COLLECTION. HE IS A BLUE HOMOZYGOUS ROAN STALLION BORN ON 04/07/13. HE IS 16 HANDS TALL WITH STILL SOME TIME TO GROW.... (read more) HIS IS VERY WELL MANNERED INTELLIGENT GENTLEMAN WITH COLOR, SIZE, COLOR GENETICS, AND A BLOODLINE. HE HAS MULTIPLE CHAMPIONS AND GRAND-CHAMPIONS IN HIS BLOODLINE INCLUDING: "INDIGO BLUE", "PRIDES GENERATOR", & "THE PUSHER".

HE HAS BEEN GENETICALLY TESTED FOR COLOR AT THE UNIVERSITY OF CALIFORNIA. HE IS HOMOZYGOUS FOR THE CLASSIC ROAN GENE AND HETEROZYGOUS FOR THE BLACK GENE.

WE HAVE DECIDED TO NO LONGER BREED HIM TO OUTSIDE MARES IN ORDER TO PROTECT BOTH OUR INVESTMENT IN OUR STALLION, BUT ALSO OUR HERD AS WELL. HOWEVER WE WILL BE SELLING HIS FOALS AS THEY ARE BORN, SO KEEP AN EYE ON OUR NEW ADDITIONS PAGE AS NEW FOALS WILL START APPEARING THROUGHOUT THE YEAR.

PRICES FOR HIS FOALS USUALLY START AND $2,800 & UP DEPENDING UP SEX OF THE FOAL AND IF ANY MARKINGS ARE PRESENT.

All 2017 Foals have sold out.

Expecting new arrivals after March 2018....
Shipping Notes
BUYER IS RESPONSIBLE OR ALL FEES INVOLVED IN SHIPPING. FOALS ARE AVAILABLE FOR PICKUP NO SOONER THAN 3 MONTHS OLD, AND ARE KEPT WITHOUT ANY BOARDING FEES UNTIL 6 MONTHS OF AGE OR UNTIL DEC. 1ST (WHICHEVER DATE IS SOONER). A BOARDING FEE OF $50 PER WEEK WILL BE CHARGED AFTER THIS TIME FOR 1 MONTH, AND $75 PER WEEK AFTER A MONTH. IF NECESSARY, PRIOR ARRANGEMENTS FOR BOARDING MUST BE MADE IN ADVANCE. ANY VACCINATIONS AND BLOOD WORK, INCLUDING COGGINS, MAY BE ARRANGED AT BUYERS EXPENSE. TRANSPORTATION MUST BE SUITABLE FOR A FOAL - PLEASE NO RACKS IN THE BACK OF PICKUP TRUCKS, FLOORING WITH HOLES THAT WOULD ALLOW A LITTLE FOOT TO SLIP THROUGH, THE NEED FOR HAY STRINGS, AND THE BORROWING OF BOLTS TO KEEP THE DOORS CLOSED AND WALLS TOGETHER, AND RUNNING WELL. PLEASE DON'T BREAK DOWN TO, FROM, OR WHILE YOU ARE PICKING UP THE HORSE. (UNFORTUNATELY THIS HAPPENS MORE THAN YOU WOULD THINK- NOT KIDDING).
---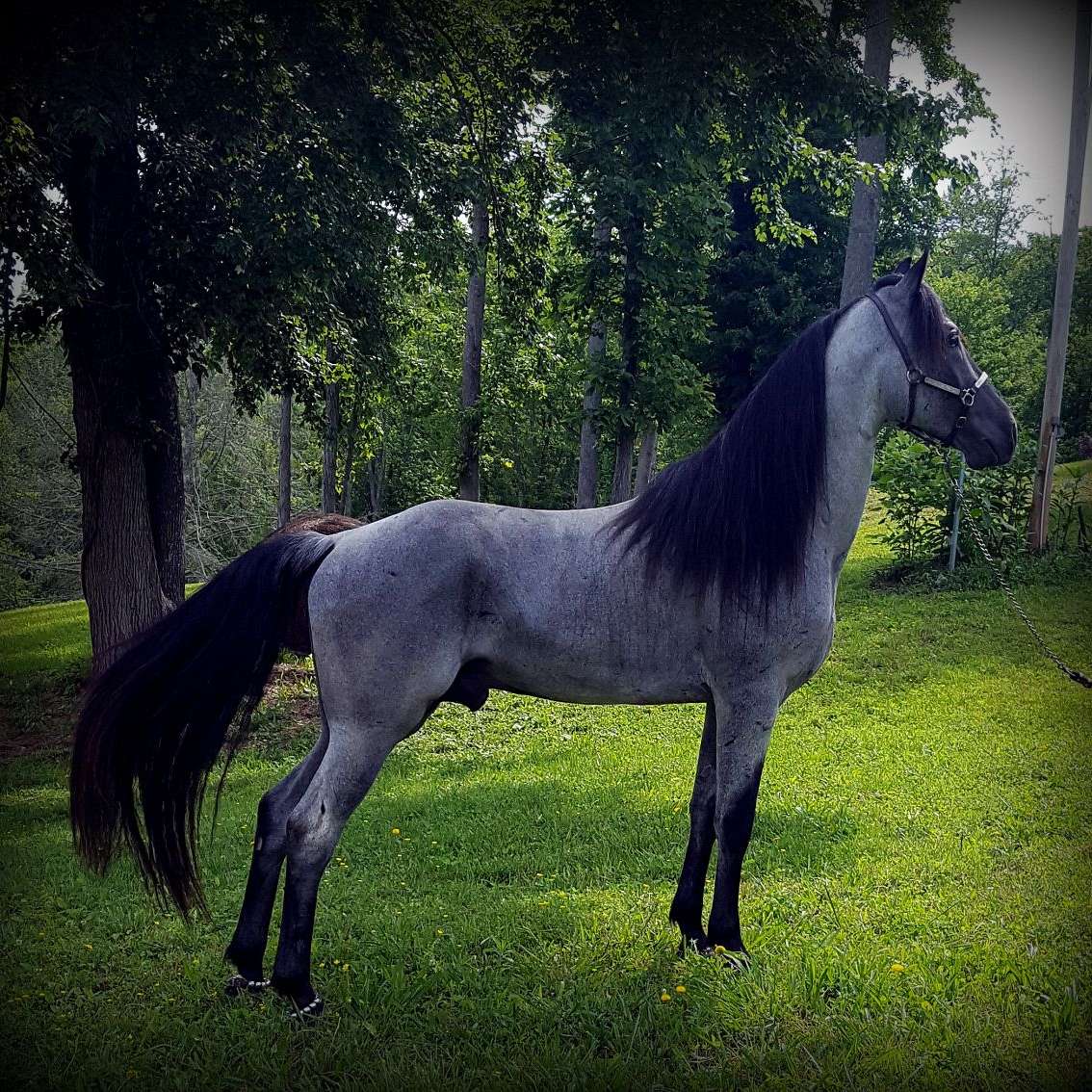 Shadow Ridge Stables
HORSES ARE OUR BUSINESS, WE PRIMARILY FOCUS ON HORSES OF COLOR. WE TRY TO KEEP A VARIETY OF HORSES, ALL SHAPES, SIZES, AND COLORS, SO THAT OUR CUSTOMERS HAVE A NICE SELECTION TO CHOOSE FROM WHEN THEY COME TO BUY THEIR HORSE.