Additional Comments
Wow!! This is an awesome mare! 7 videos and 30+ pics can be seen on our website: www.gleehastingshaflingers.webs.com Fiona Fia is a beautiful 8yo, 15.1hh draft cross mare. She always comes home dripping in blue ribbons and the judges adore her. All Dressage scores above 70% up to 77.9%! She's gone UNDEFEATED on all her tests including Traditional and Western Dressage. High Score Division Champion! Shown Intro Level this spring and more than ready for Training and beyond.... (read more) Great start to lateral work (including leg yielding, shoulder-in, haunches-in and pivot on forehand and hindquarters) so she'll be able to move up the levels quickly. Also, successfully shown in Hunt Seat and Equitation. Green at jumping but no issues and very willing and very fun!! Fiona loves obstacles too and she has crossed everything we've put in her path including: bridges, teeter totters, water, tarps, logs, etc! Ride English, Ride Western or hop on her bareback, she's your go to girl!

Fiona is a push-style mare and never goes faster then what's asked of her. She's easy to push up for English or bring down for Western. She has smooth gaits and is easy to sit. SUPERB canter! She's responsive to leg and seat aids, but at the same time, is forgiving of rider mistakes. Not your normal heavy, freight-train draft. She's very soft and light in the bridle and carries her weight well.

Fiona has lots of ground work training and lots of "buttons"! Must see videos! No issues or vices. Fiona is NOT moody or marish. She's a very sweet girl! Fiona is UTD on vaccinations, coggins and float until Spring 2016. She's religiously kept up to date with regular trimming and deworming. Fiona is barefoot and has excellent hoofs. No history of colic, founder, unsoundness or other medical issues. Fiona has had 1 AWESOME colt in 2011. Pics and videos of her colt can also be seen on the "Nico" page on our website.

Fiona is perfect for youth or amateur rider. MUST see her videos! 7 Videos, over 30 pics and full write up on our website: www.gleehastingshaflingers.webs.com
Watch Fiona fia - Under Saddle, Trails, Ground Work & More!
---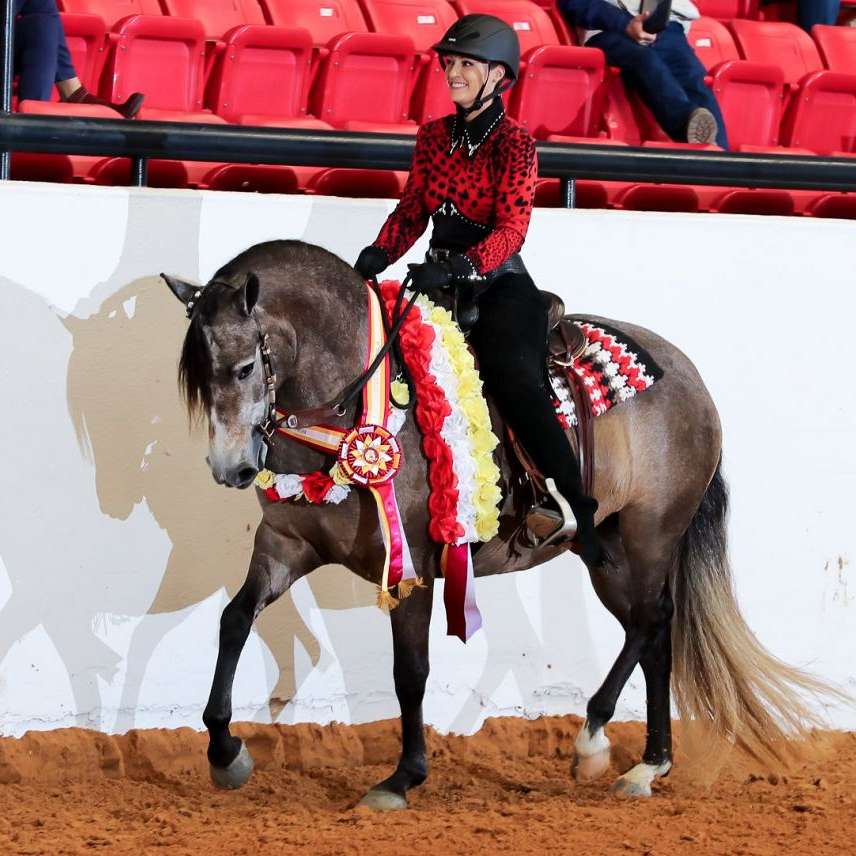 Glee Hastings Haflingers
Specialize in training purebred Haflingers, crosses, Haflinger Mules and the exceptional non haffy for THE BEST trail and show mounts! Superior bloodlines for superior temperament, conformation and ride-ability. Check out our website for TONS of pictures, videos and horses for sale!