Skills / Disciplines

Experienced, Finished, Flashy, Heading, Husband Safe, Money Winner, Ranch Work, Reined Cow, Rodeo, Rodeo Queen, Roping, Steer Roping, Team Roping, Trail Riding, Trained, Working Cattle, Youth
Additional Comments
Description:
Gus is the real deal head horse that has won numerous saddles, buckles and checks. He'll fit from a #3 to a high number roper. He knows his job and is solid as a rock. He's super gentle and will fit a youth or a senior roper and anyone in between. He's been hauled to open rodeos, jackpots and World Series. He's good in the box, leaves flat across the line, can really fly, has a big move across the pen and faces great. He is stout to the horn every trip and has a heart as big as Texas.... (read more) He's a big horse standing 15.3 and weighs 1300#'s with bone like an elephant and wearing a #1 shoe. He has a fancy handle and floats across the ground and rides like a 14.3 hand reined cowhorse. He never gets hot or chargy, pops his tail, gaps his mouth or makes a wrong move. He's as disciplined and well mannered as you'd want one to be. He will watch a cow and you can fence one on him. He spins, two tracks, you can move his shoulders, ribs or hips with ease, side passes, picks up his leads, lopes perfect circles and will drag his butt and stop. He's the perfect ranch horse and was used on a 65 section west Texas ranch. He was born and raised on a big ranch in Montana. He's been ridden and used extensively in the mountains. He's no stranger to long hard days. He's been used for ranch rodeos and has won several buckles for top horse. He's the perfect weekend trail riding horse. He'll cruise all day on a loose rein and you can enjoy yourself with your friends. Gus has absolutely no bad habits or vices. He never gets fresh or humpy and we feed free choice high quality alfalfa hay. Feel free to email about this awesome guy or you can call or text 817-247-8574 anytime.
Shipping Notes
We can help arrange your shipping needs. We have several reliable transport companies we use.
---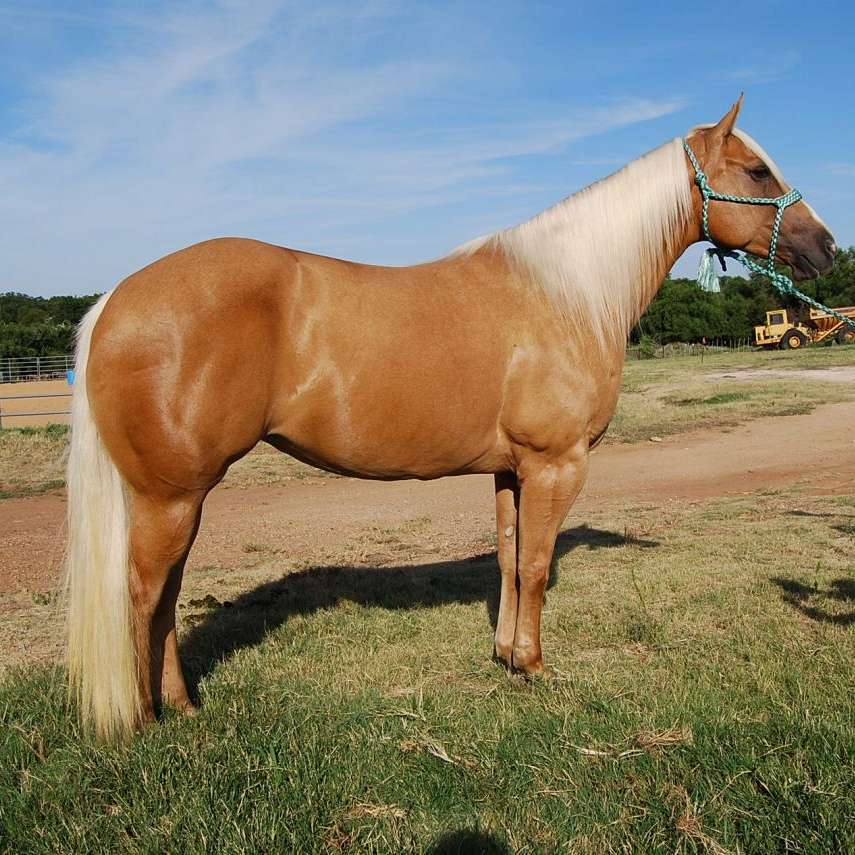 Texas Best Performance Horses
We specialize in gentle top quality family and performance horses. Specializing in pretty horses that ride. Above everything else each horse we sell has to be safe and good minded to begin with. We sell everything from family horses down to green prospects and everything in between including ponies, reiners, cutters, ranch, ranch rodeo, sorting, roping and barrel horses. All of our horses are very broke and will ride soft in the face with a lot of handle.... (read more) Our horses are all healthy and kept in a show barn. If you don't see what you're looking for just ask. We have other horses available or can find what you need. Our goal is to match the rider with the right horse. We have cattle on hand for our customers to be able to see first hand how they work. We have been selling horses over 20 years and can provide references from previous customers.