Additional Comments
Dancer has a pedigree full of APHA & AQHA World Champions, Superior Horses, Point Earners and Producers. He is bred to be a well-rounded all-around horse and produce the same. Of his 30-40 foals on the ground, he has get achieving at trail, halter, western pleasure, roping, barrels, poles, and more. All have been good-minded and easy to train. He passes on good conformation, brains, ability and color to all of his babies.

**DAM'S SIDE**

WILD DANCER: Get include multiple APHA point earners, ROM earners, APHA Champions and Superior horse achievers.... (read more)

THE CHALLENGER: Get include multiple APHA point earners, Superior horse achievers, ROM earners and APHA Champions.

MR. NORFLEET: APHA CH., H-453, 4 X NATL CH., 1 X RESV. NATL CH, APHA CHAMPION; PTS: 453 LIFE HALTER W/ SUPERIOR, 6 PTS. BARREL RACING, 4 PTS. REINING, 88 PTS. WST. PL. W/ SUPERIOR.
581 FOALS, 204 Performers earning in excess of 25,000 points
• Many World Champions, Reserve World Champions, National Champions, Resv. National Champions

RED SONNY DEE: Halter Winner
World Champion Get of Sire, AQHA & APHA, APHA ROMs, National & World Champs, Res. Champs
Stallion Offspring Record
World Champion Offspring
Leading Sire
Sire of: 20 APHA Champions
50 Superior
95 Register of Merit
12 World / National Champions
14 Res. World / National Champs
Reserve World Champion Offspring
Top Ten World Show Offspring
Superior Halter Offspring
Superior Performance Offspring, WP, HUS, WHE, TR, SAH, ALL AROUND
Rom & Money Earners $ 65.916,64

CHIEF EAGLE: 2X APHA Resv. Grand Champion, 190 Perf Pts, 2 Halter pts, 1977 Versatility,7 ROMs,1 Superior Event. Sire to ROM earners, multiple APHA point earners.

Q TON EAGLE: 1960-1975 Q-Ton Eagle is a highly regarded Paint Horse Stallion who contributed much to the Paint Horse. More in APHA Legends Vol#1 More Than Color. 5x National Champion,17 halter pts & 5 performance pts. 1964 & 1966 National Aged Stallion 1966 National Champion Open Reining horse. 1966 Reserve National Champion Get of Sire for 1968 & 1969 Q-Ton Eagle sired 141 reg foals, including earners of 600 halter,2294 performance pts,one Supreme Champion,10 Champions,2 Versatilities,63 ROMs & 14 Superiors

**SIRE'S SIDE**

SOME R UNIQUE: Some R Unique had a successful open show career. His get include APHA point earners and producing stallion Some R Unique Shadows, http://www.secludedacres.net/stallion.php

A SUMMER BREEZE: H-18, P-106
1990 APHA Champion, 18 APHA Lifetime Halter Points (9 Grands, 4 Reserves), 106 APHA Lifetime Performance Points, 6 ROMs: Halter, Hunter Under Saddle, Hunter Hack, Trail, Working Hunter, Western Pleasure, 4 Grand Champions in Halter.

DIXIES WAR DRUM: APHA PTS.: Halter-5, HUS-5, Hunter Hack-3, Heeling-4, Trail-5, WP-14 (ROM) & Western Riding-6. Breeder: Atha M. Connely, Pahrump, NV. Owner: Loretta & Norma P. Harl, Bakersfield, CA.
APHA leading sire of performance horses.

BUCKS BANDIT REED: ROM's in 11 categories 691 Performance Points Superior All Around, Versatility, aPHA Champion. Sire to many APHA point earners, ROM earners, Superiors, etc.

Photo is of Dancer in his prime, a couple years ago. He is showing his age.
---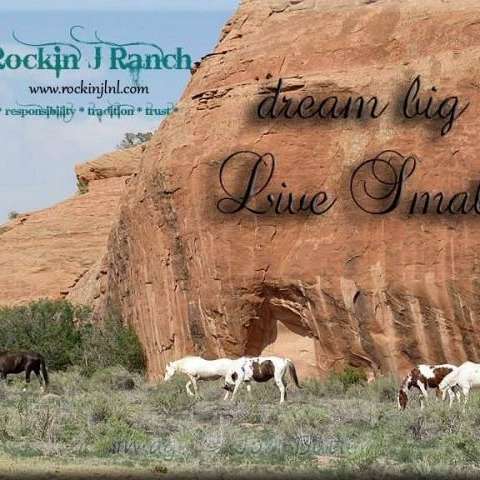 Rockin J Land Livestock
We are located in the Northern West Central Mountains of New Mexico, due West of Albuquerque on I-40. Our primary goal is raising GOOD KIDS, but in doing so, we also raise crossbred cattle, ASDR Registered Australian Shepherds, and quality AQHA and APHA horses bred for all-around purposes. We have a select herd of well-bred, carefully-chosen mares. We currently stand our 1999 APHA Stallion "Flicks Top Gun" and our 2012 large-standard spotted jack, "Smitty.... (read more) " Flicks Top Gun (Gus) is 6-panel NN, Ee Tt Dd and is a high percentage color and/or pattern producer. From time-to-time, outside "for sale" horses come in. Trust that all of our livestock is accurately depicted and of good quality! If we say it's so, it is! We look forward to doing business with you! Feel free to contact jori@rockin-j.com for more information! You can also visit us on FACEBOOK at Rockin J Ranch.