Additional Comments
For Sale: Krimson Bojangles (Bo) is a 12 y/o and 34 inches tall stallion. He was taken in by us in May. He has been vetted, 5 in 1 shots, rabies, current coggins all done of 6/1/15, dewormed in May and given daily feed through dewormer. He stalls well, leads, ties, good with my 3 y/o daughter but he is a stallion and gets really excited and hard to walk when he sees a mare. Because of this I would not recommend him for a child unless he is the only horse on property.... (read more) He has been trimmed and will be trimmed again on the 30th to keep him on a regular 6 - 8 week schedule. He was worked on by our massage therapist yesterday. He has not been engaging his back end like he should (very stiff.) Most likely caused by him pulling too much weight. We have the documentation from her visit along with recommended exercises to help him start working off his back end correctly. I have his registration paperwork. I've been informed that he was used as a pulling pony and supposedly rides as well, no we have not tried him. Looking for a forever home for him. Will be sold on contract. If he does not work out he must come back to me at sale price. Asking $150.00 firm. I am offering him intact, can be gelded for addition cost (called my vet for a quote on having him gelded.) I can trailer within reasonable distance for additional charge. Located in Coudersport, PA.
---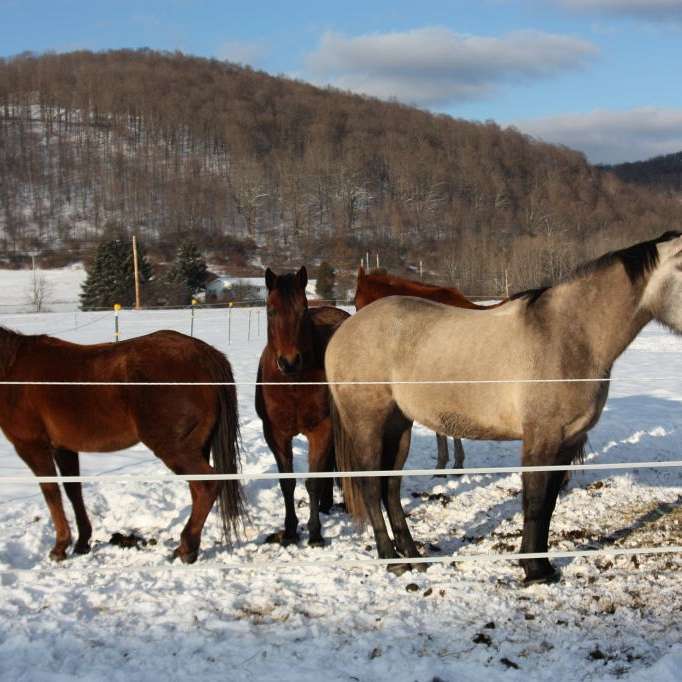 Milestone Equine Farm Transport
Milestone Equine Farm is located in beautiful Potter County Pennsylvania. We are easily located on one of the main routes in Coudersport PA. We proudly raise, train, show, and breed quality quarter horses and Thoroughbreds. We offer many services including: Breeding, lessons, horse leases, riding lessons, horse hauling, and training. Now offering Coast to Coast transportation.