Additional Comments
"Sassy" 4yo Pinto Pony Mare 11hh

Video: Watch Sassy - Small Pony Mare - for Sale

FOR SALE: $900

This adorable pony mare is looking for a kid to love! Sassy is a young pony at just 4yrs old but she has a bright future as a small pony mount for children. Broke to w/t/c, Sassy is a cute mover with an easy way of going. She is ready to start over crossrails. Sane, sound, no vices, easy to work with (she is a dream to body clip!... (read more) )
Lesson barns! Watch Sassy's video! Our rider, Trevor, is 5yrs old and still learning to trot. This is the kind of pony that kids can actually learn on safely. She listens to what her rider is asking and is very tolerant. She is a great starter pony for the little ones ready to leave the leadline and fun for the slightly older ones to canter around on!

Shipping Notes
We have many shipping contacts and can assist with transport arrangements.
---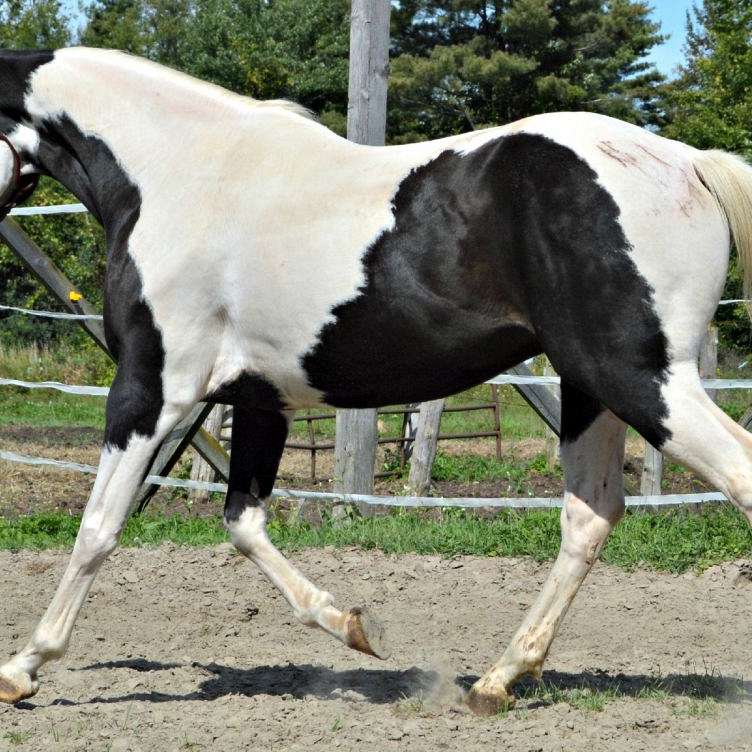 Red K Stable
Equine sales. Be sure to visit our website!