Additional Comments
"DZ Cowgirl" 2005 ApHC Buckskin Mare 14.3hh
(DZ Weedo X Mr DF Cowgirl)
Pedigree Link: http://www.allbreedpedigree.com/dz+cowgirl

Video Link: Watch Annie - Aphc Buckskin Mare

FOR SALE $3000

Not one of these photos does this mare a shred of justice! This beautiful mare is ideal for the rider who would like to hit the trails AND the open shows this season. Annie is a gorgeous girl with a smooth and easy way of going.... (read more) This buckskin beauty has smooth gaits, is a pretty profiler, and sports some of the best Appaloosa breeding you could ask for! Easy to catch and the first one to the gate, Annie is a sweet mare with nice ground manners. She tacks up quietly, works beautifully on the longeline, stands at the mounting block, and rides off with no nonsense. Watch her video! We aren't schooling this mare in forks or longeing her for an hour before we ride - tack & go! She has a nice, natural headset and is always a pleasure to ride. At the end of her video, you can see Annie hitting our trails here for the first time. This mare is sensible when faced with new and scary things and will sure get you plenty of compliments from all of your trail riding friends! We ride this mare western but she has a huge reach for a little horse and would be darling under English tack as well.

Annie has been on broodmare duty at her last home and has raised a few GORGEOUS foals! Her sire is Multiple World & National Champion, DZ Weedo. He is world renowned for his sire power and even has a Breyer model in his likeness. Her dam hails from the winning combination of Dreamfinder & Cowboy Justice breeding. Annie is sound & sane with no vices.
Shipping Notes
We work with a network of shippers and can assist with transport arrangements.
---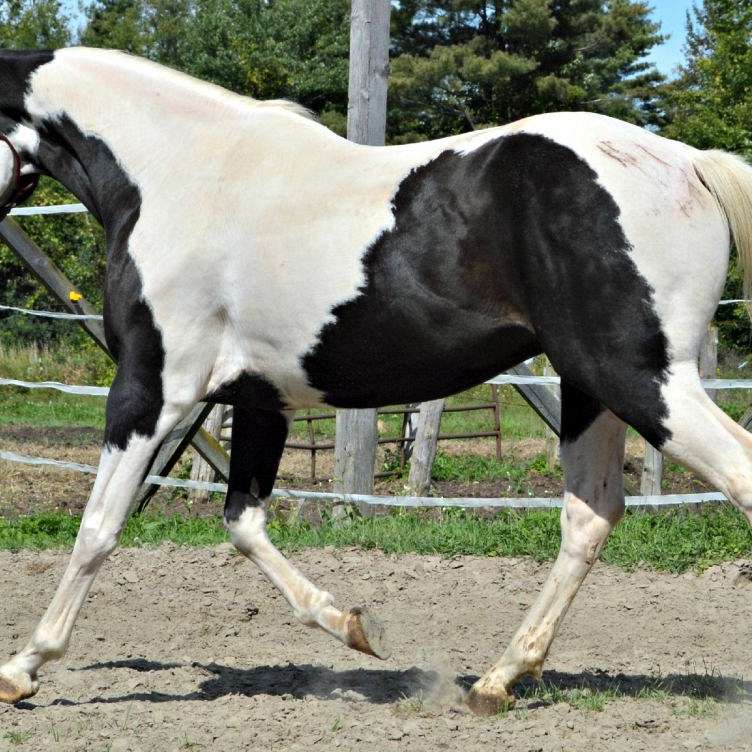 Red K Stable
Equine sales. Be sure to visit our website!