Additional Comments
Nico is THE PERFECT lifelong partner for a rider wanting a VERSATILE & TALENTED young horse who has already PROVEN himself in and out of the ring. I do not believe there is another young horse with his mind, thoroughness of training and list of experiences. He's quite amazing!!

For complete write-up, 6 videos and 40+ pics, click on website above and click on Nico's page.

As a 3 year old, Nico went Undefeated his first time out in Western Dressage with scores up to 77.... (read more) 5% and he also has show-ring success in Trail, Halter, HUS and Equitation classes! He is now ready to move up and compete and win at Training Level! Due to his age, we've kept jumping to a minimum, but he loves it! He has no issues trotting and cantering over low cross-rails and he seems to really enjoy the work. Nico has started his lateral work including leg yielding, side passing, shoulder / haunches in and pivots on the front end / hind quarters. He's soft in the bridle and responsive to leg and seat aids. Nico has lots of off-site experience and for his age, is a seasoned traveler. He does great at shows and only requires a simple warm-up. Nico is a push-style horse and never goes faster than what's asked of him.

Nico is a BLAST with obstacles! He will cross anything! Without fuss or drama, he's happily crossed everything we've put in his path including: teeter totters, water, bridges, tarps, logs, platforms, you name it! He's good with dogs jumping out of bushes and killer bunnies jumping out from his feet. He can be ridden in the arena with other horses or alone out in the field on a windy day. Can go alone, with other horses, lead or follow.

Nico has TONS of ground work training and has lots of buttons! Proof is in the Ground Work video! This horse has NO issues... with anything. He's sound and UTD on everything. He is a major people socializer and has the best personality!!

He is perfect for a youth or amateur wanting an adventurous, grounded, non-hot horse who is up for anything!


Watch Nico - Under Saddle, Trail & Ground Work
---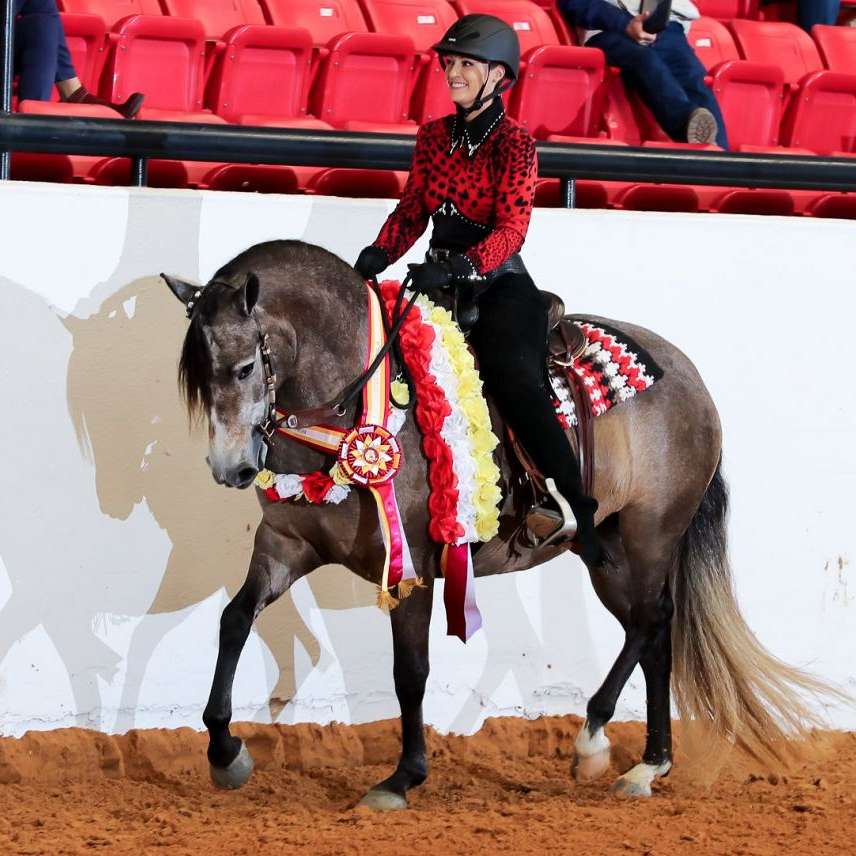 Glee Hastings Haflingers
Specialize in training purebred Haflingers, crosses, Haflinger Mules and the exceptional non haffy for THE BEST trail and show mounts! Superior bloodlines for superior temperament, conformation and ride-ability. Check out our website for TONS of pictures, videos and horses for sale!