Additional Comments
Percheron / Dutch warmblood cross
17.3 hands
5 years old
Gelding

Here is Preston!! This is what you call a very GENTLE GIANT!! He is very friendly and very lovable. He is also a very large horse! He stands a solid 17.3 hands and has a high head carriage. He is tall, but he is not broad, he is very narrow to sit on. He has just been started under saddle and took to it with ease. Since he is almost done growning, his owner did not want to push him too much.... (read more) He is being offered for sale for no fault of his own as his family experience financial hardship this last winter and needed to sell all their animals. It was a hard decision since they had him since he was 2 and were really looking forward to using him. He was loved and cared for and it shows. He stands for clipping, grooming and bathing. He is wearing shoes all around as they also were teaching him to drive. He is not a spooky horse and really takes everything in with ease. He will walk, trot, and canter under saddle. He is at a great age to bring along in any direction that you want to go. If you feel that he is the right horse for you, then please feel free to give me a call.
---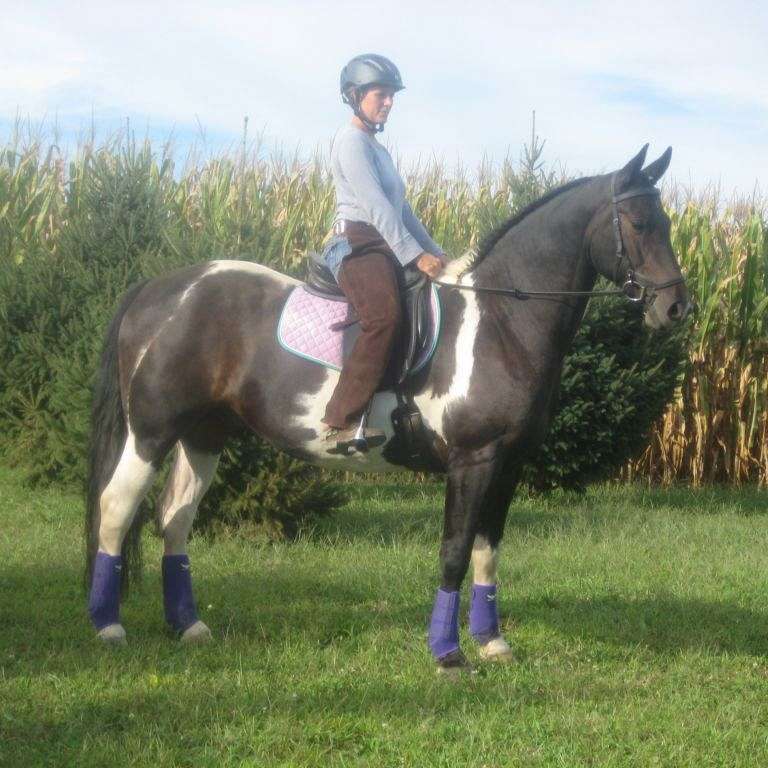 Whispering Haven Farm
We specialize in the sale of safe horses for multiple disciplines. We only take in horses on consignment that are not problem horses.