Additional Comments
Chrome is a big beautiful black gelding that stands 15.1 hands high. One is not registered, but all all the looks of a registered horse if not better. He is sweet, calm and gentle for any Age rider. Chrome rides double, single and even triple without a flinch. Great with your kids on the trail And he will go over, up or through anything.. Stands still to be mounted, nice neck rein, stop, back, side pass and open/close the gate, pivots on his hind quarters and is on the lazy very mellow side.... (read more) You will drive the tires off you truck to find a nice solid, safe, gentle all around trail horse. Chrome is very easy to catch, as he will find you in the pasture. He jumps right into the trailer without a bobble. His previous owners said he loads in straight load, but we have only loaded in stock and slant.
---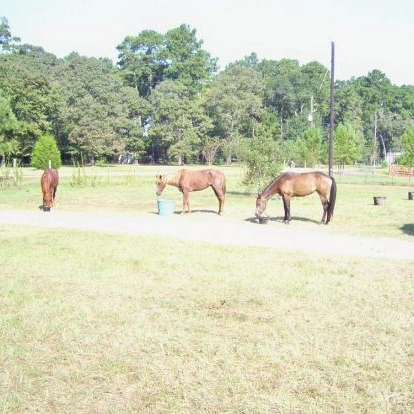 Twisted Wire Training Performance Horses
Riding Lessons For Kids Or Adults. - We Provide Beginner Lesson Horse - If You Want To Bring Your Own Horse That Is Fine Also - Its $40 An Hour Rescue Horses - We also take in rescue horses and have been rescuing horses sence 2000. We will usualy take any horse in need of help or if the owner just cant keep them any longer. The only horses I can not take at this time anymore are the horses ate up with cancer or the ones that can not rise off the ground on their own.