Additional Comments
"Bash" as I call him, is an APHA registered Bay Overo gelding. He's broke to ride. Fabulous trail horse. Crosses water, ditches, traffic safe. Neck reins, stands to be mounted. Not spooky. He is blind in his left eye, but it doesn't effect him riding. He's adjusted very well to it. No loss of sight in his right eye. I don't know what caused the blindness.. Vet said that blue eyes in paints are prone to blindness, but that the other one was not at risk, and that if he doesn't show an outward sign that the eye is bothering him, to not mess with it and not have it removed.... (read more) Another Fax is his registered name. His sire was a superior Halter Horse. He is HYPP N/N. Sire and dam were both negative, so he does not have the disease. He stands well for the farrier. He loads well, and backs off the trailer. Don't know about a 2 horse(we don't have one), but I'm sure he'd load right up. He's never hesitated to do anything I asked him. He's VERY in your pocket. Literately have to push him out of the way to do anything. He is 15.3hh. Has current negative coggins. He is NOT a beginners horse. He's got too much go for a beginner. He has a very nice floating trot and a rocking chair type canter. Call or text if you've got any questions. I prefer mares, that's the reason I'm selling him. I just don't connect well with geldings.

Shipping Notes
Local Shipping available.
---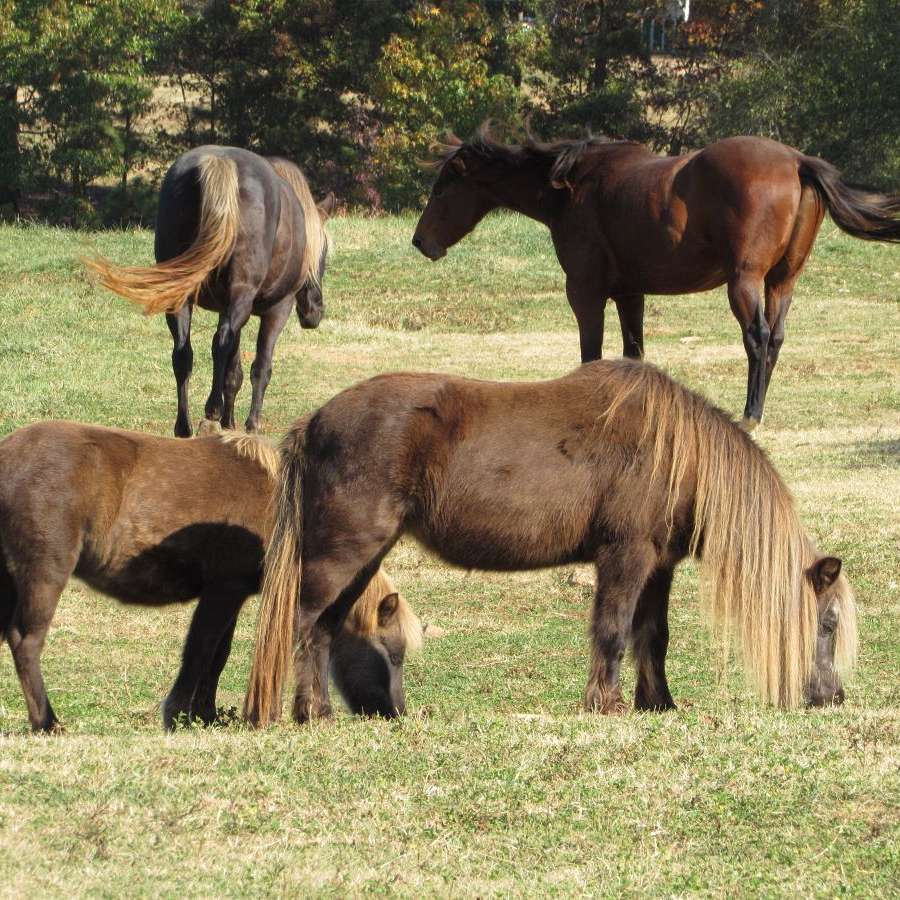 Royal C Foundation Quarter Horses
A small farm in South Carolina that raises AQHA/NFQHA/SDHA registered Foundation bred horses. We are focusing on King bred horses. All of our horses carry at least 30% King blood, as well as being 5 genetic disease panel tested Negative as well as tested and negative for LWO. We are trying to bring back to life, the "True" 100% Quarter Horses with 0% Thoroughbred Blood. We currently have 6 broodmares and will be offering 100% NFQHA foals for sale starting in 2016.