Additional Comments
Ripple is a SUPER amazing 8 year old Belgian Draft/Qrt Horse cross gelding that has a heart of gold. He stands exactly 17 hh, 1400 lbs, and is as sweet as can be. Ripple rides, drives, and packs. He is a gentle horse that has miles on him in the mountains, on town trails, and in the arena. He moves out nicely, is sure-footed, and strong as can be. Ripple is personality plus and will steal your heart right off the bat. He is not a spooky horse.... (read more) He has been seasoned to tractors, quads, traffic, tarps, flags, packing equipment, carcass, turkeys, deer, and other wildlife. He also has been on a pack string in the lead and the middle. He ponies and can be ponied. Ripple also goes out on trail alone or in a group with no problems. He is happy to be ridden and loves to please you. He stands for mounting and is trained to side-pass to whatever you are mounting him from, ie. rock, fence, hill, etc. He also stands for the mounting block. He stands quietly at the tie rail, tree, trailer, high-line. He is also great for the farrier and wears a size 5 shoe. He trailers perfectly and just loads right up. In the arena, Ripple w/t/c's and has a nice stop and back up. You can rope off of him in the branding pen and is handy on cattle. Jump on him bareback with a halter and ride him all over! This is an outstanding animal that you can literally put ANYONE on and do just about anything on. Trail, ranch, arena, cattle work, driving, packing, parades, mounted patrol, search and rescue, pick up horse- Ripple can do it. And you can't beat his personality!! Current on shots, worming, teeth, feet, and ready to go to his new home. Check out his video below and be sure to call on this big time sweetheart.
Shipping Notes
Delivery available
---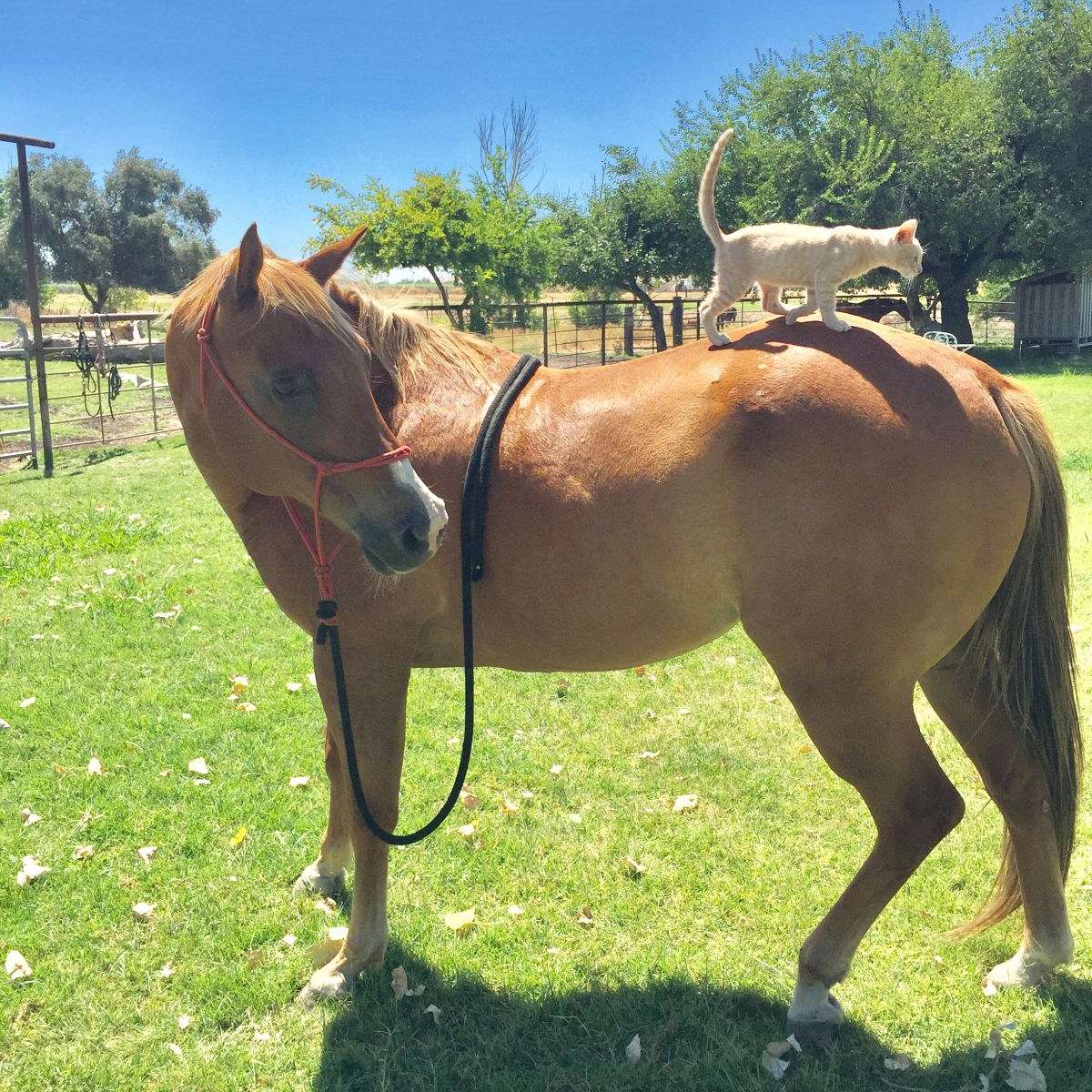 Good to be Horsey LLC
We specialize in matching horses with humans. Including sales, consignments, and consulting. We have a variety of all around horses, including trail, ranch, barrel racing, roping, and breeding stock. We also train, tune-ups, and give lessons. We would love to talk with you about what you are looking for in a new horse or the one you own. Don't hesitate contacting us.