Additional Comments
If you're looking for a smooth, stocky, sure footed trail horse, Ranger is is your boy! And to top it off, he has natural horsemanship training, a beautiful canter, and is a striking smokey Buckskin color! Ranger has been on our farm sine June 2013. Before then he was used as a trail horse in East TN. Since then, he has been ridden several times a week, including ground and arena work. He is a solid horse under saddle. He is a confident leader down the trail, but is also happy to follow in the middle or very back.... (read more) You can open and close gates from the saddle, yield his hindquaters and forequarters, and back up very easily. Ranger will also navigate obstacles such as bridges, water, mud, and hanging items such as pool noodles. I will even use Ranger to trim branches on the trail or hang up marking ribbons. He stands stock still when you whoa him, and also stands perfectly to be mounted.
Ranger's biggest issue is that he is a little standoffish on the ground. It seems that somewhere in his past, someone wasn't very nice to him. I can catch him without much trouble in a 40 acre pasture, but it helps to have a treat or some grain on hand. He is very good for his ground work; he is attentive and really tries to understand what you want. But he is very sensitive. So when I give him cues or I am saddling him, I make sure to go slow so that he knows I'm giving him a cue and not going to hit him. Under saddle, Ranger is not spooky at all. He is brave and seems to really enjoy a challenging trail ride. He is stocky and has plenty of endurance.
Ranger is barefoot and has huge solid feet. He will also wear hoof boots very nicely if need be. He stands nicely for the vet and farrier, loads on the trailer, and enjoys a nice hose after a long ride. He is not buddy or barn sour, but does like company just like any other horse on a long ride. He is UTD on Coggings, vaccines, and worming.
I'll be happy to answer any questions or set up an appointment to see and ride him. Just to be clear, Ranger is a very good boy but he is sensitive to pressure, so he is not for a beginner or a small kid.
Shipping Notes
Will ship locally for $1 per mile.
---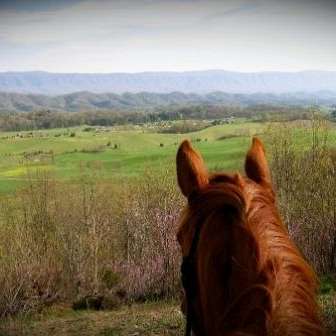 Magna Vista Farm
Board with us and you'll never have to trailer to ride again! We are a full-service boarding facility. We have miles of riding through open fields and groomed trails including cross country jumps. We specialize in natural horsemanship, trail riding, building rider confidence, and natural trimming.