Additional Comments
Dakota is a very sweet and loving boy who is well trained to ride. He is a purebred Quarter Horse gelding who is 8 years old. For the first 7 years of his life he was used on a working beef farm where he was born. According to the breeder he goes through mud and water, is traffic safe, and stands on a picket line. I have not had a chance to trail ride, but I believe everything he said was true. This horse is mindful of his human. He will protect you, and he is very respectful/willing.... (read more) Up do date on everything. He is used to plow reining, but would probably not put up much of a fuss if you worked with him on neck reining. He has done some work on the barrels in the past, but he is not fast enough to compete. Again, with a little time and patience it could still happen. He is naturally well muscled, with a long lean build. His problem is that he had high-low shoulder syndrome, otherwise known as pasture foot. We have a great farrier working on it, and with a few more trims he will settle out. The worst he does is stumble on occasion at the walk. He does fine in a faster gate. The reason we are selling him is that we purchased him for a trail riding family horse, and then never got enough money to get a second horse. Since neither my husband or I want to go out alone, he has not been used all summer. It just isn't fair to him, as the exercise would do him good, and he loves it. This horse has more personality than any horse you have ever met. He is the herd protector, and treats my minis like his babies. He has already tore through a woven wire fence to stomp a pack of coyotes, yet if the fence is broken he will not place a toe outside of it. He is gentle enough to take an apple out of my 20 month old daughter's hand without touching her fingers. He will also chase the other horses with a jolly ball (in fun) wear my husband's baseball cap, drink beer, and eat cigarettes. (watch your pockets! lol)This horse has a heart of gold, and will only go to a good home where he will be loved and cared for.

That being said, if you can show me you are a good home I will work with you. I am open to trades to the right person. He is my husband's horse, and my husband would love to have a 4 wheeler. Would also look at saddles, guns, hay, calves, 2 horse trailer, small truck, or possibly a large pony that is child safe and trail ready for me and my little girl to mess around with while daddy is at work. You can reach me through email, or text (920) 609-9697. I have a bunch more pictures of him, so just ask!
Shipping Notes
I would prefer that you pick him up.
---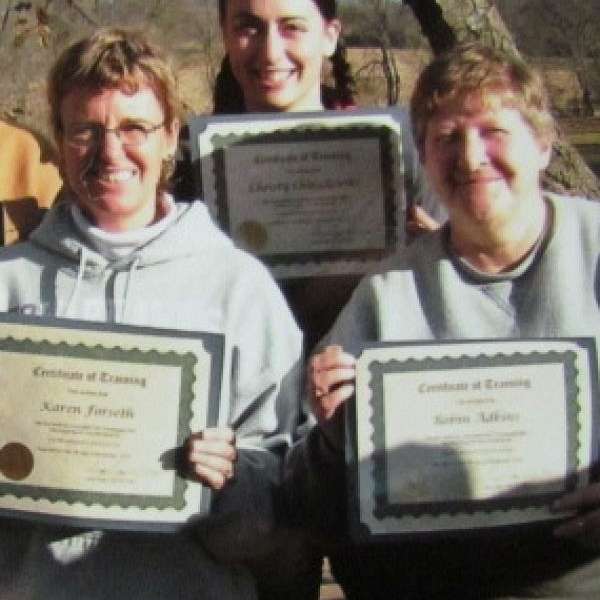 A Touch of Love Equine Massage
A Touch Of Love Equine Massage is a traveling therapy service that allows your horse to recieve the benefits of massage at home or in conjunction with an event. Massage is not only good for muscle maintenance. It is a beneficial addition to work-out routines and makes a great warm up and cool down during competiton. If you are looking for the competitive edge, this is it! Releasing knots and swelliing returns your horse's muscles to their full strength and flexibility.... (read more) It becomes easier for him to perform and respond to your cues. This also serves as a great attitude adjustment for the ornery hard to train animal. What may look like disobedience may actually be your horse telling you that what you are asking has become difficult or painful. Pushing toxins out of the body through massage also prevents future disconmfort, and in some cases even disease! So listen to your horse and make an appointment today to start reaping all of the benefits!