Additional Comments
Jake and Joe have been in lots of parades. Traffic, kids, dogs, goats, cattle, anything safe. They have been used on the manure spreader, harrow the arena, and brake colts to lead. We have done lots with them.

Jake is a finished rope horse on the head side and started on the heel side also has done break away, he knows the barrel and pole pattern. I have shown him in trail challenges and won lots with him he is very broke. Neck reins, side passes, flying lead changes, plus a lot more.... (read more)

Joe has been started roping he knows the basics he will walk trot and lope a nice circle stop and back up we have mostly trail rode him.

we will split them up if you would like but they have been together for 6 years.
Jake and Joe $10,000
Jake $7000
Joe $3000

Please go to our web sight to see more pics and info of them.


---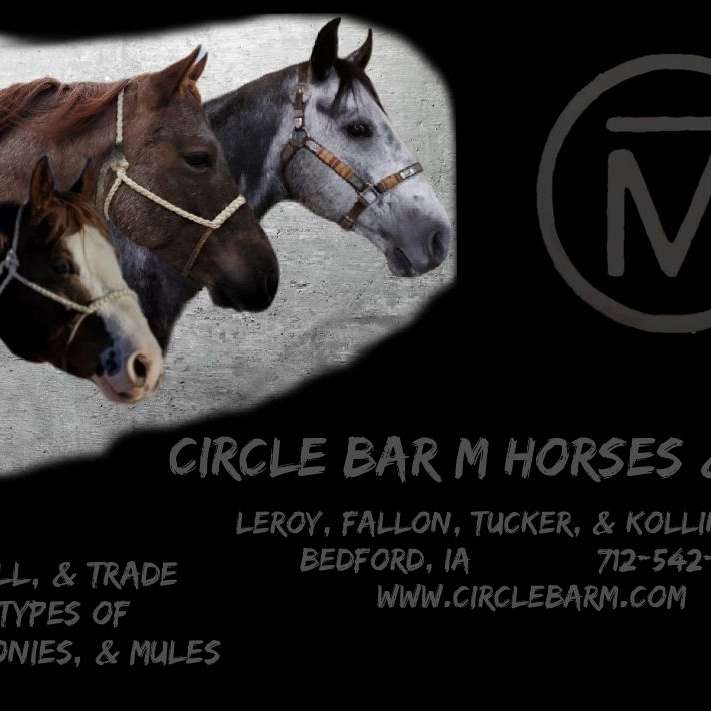 Circle Bar M Horses More
We are a young couple that have many many years of experience Training, Showing, Fitting, Buying and selling of all types of horses, ponies, and mules. Or if All Your Horse Needs Is a Tune-up for The Summer Trail or Show Season. We Can Also Help You With That. Specializing in Colt Starting, Finishing, Problem Horses, Trail, Western Pleasure, Western Riding, Roping, Reining, Poles, Barrels, Horsemanship, Showmanship, Lessons, & Driving (Single or Double).... (read more) **~ Taking Reservations for Training ~** We Also Have Boer Goats For Sale.