Additional Comments
AT GREAT LENGTHS (Andrew) is a 15.3 hand, 16 y.o. Quarter Horse gelding. He is a gorgeous fleabitten gray, and is known for his super comfy western jog. Andrew is the barn babysitter. Talk about a saint, he is the best horse to give confidence to the nervous novice. I would put my grandmother on this horse, he quite literally goes on autopilot. He also has the sweetest personality. He loves to have his bran, sweet feed, and oatmeal mash on cold mornings!... (read more) Andrew is the MVP and barn favorite! He is looking to give a young rider their first taste of success in the show ring this year. If you have never shown before, this is your guy. Special considerations given to 4-Hers. Serious ADULT inquiries, please. ON-FARM LEASE ONLY, I would never let this horse go anywhere.

Visit us on the web at www.horseng.com for more pictures and info.

Full Lease - Three group lessons per week. $360/month
Half Lease - Two group lessons per week. $240/month
Quarter Lease - One group lesson per week. $120/month

To schedule an appointment, text Heather at 215-805-6013.

No emails, please.
---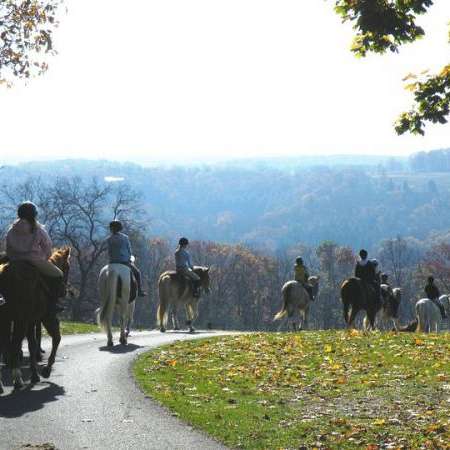 Horseng Farm
Small, family owned and operated facility offers every amenity possible with an emphasis on personal care - indoor arena, miles of trails directly off the property, and onsite horse shows.