Additional Comments
This gelding is one of those hard to find horses! He's as honest and as gentle as the day is long. "Handy" rides like a big reining horse and will spin around both directions, sit down and kinda slide to stop, pick up both of his leads, etc., all on a loose rein. You can put a string around his neck and ride him around like nothing. He's a smooth, easy ride at all gates. Been used on the ranch for every job imagineable. Along with being a "go to" ranch horse, he's also been top feedlot horse!... (read more) He's even done a little ropin' and doctorin'. It wouldn't take much for a person to turn him into a head horse, teampenning/sorting, or even a pickup horse. Handy really likes to watch and work cows. Been ridden by children as young as 12 years old on the ranch and for trail riding. He's been ridden extensively in rough country and is as savvy as a mountain goat! You can lay this horse off for a year and climb back on him and he's gonna be just like he was the last time you rode him. He's been used to gather cattle, sheep, llamas; there isn't anything that will suprise this horse. He's been hauled to playdays and gymkhanas, he's by all means not finished in any events, just broke enough to put him where you need him. This horse would make a great addition to anyones operation, whether your looking for safe and dependable trail riding horse for the entire family, a handy ranch horse to ad to your remuda, or a broke, gentle prospect. This horse shines up and really catches peoples eye. This horse has never taken a lame step, been sick, he's easy to clip, shoe, load,catch, and handle. I can't say enough great things about this horse. I put his color as a palomino but in the winter he's a coppery sorrel with a flaxen mane and tail. We hate to see Handy go but have to cut down drastically in numbers. We love this horse and will stand behind him 100%. Handy sells 100% Sound and Sane! Current on all shots and worming. P.S. Handy is also an easy, easy keeper! If you don't reach us at the office number, try us on our cell phones. 970-216-8122 or 970-778-8953 leave message and we will return your call asap! Thank you!
Shipping Notes
We will deliver this horse anywhere in the US for $3/mile.
---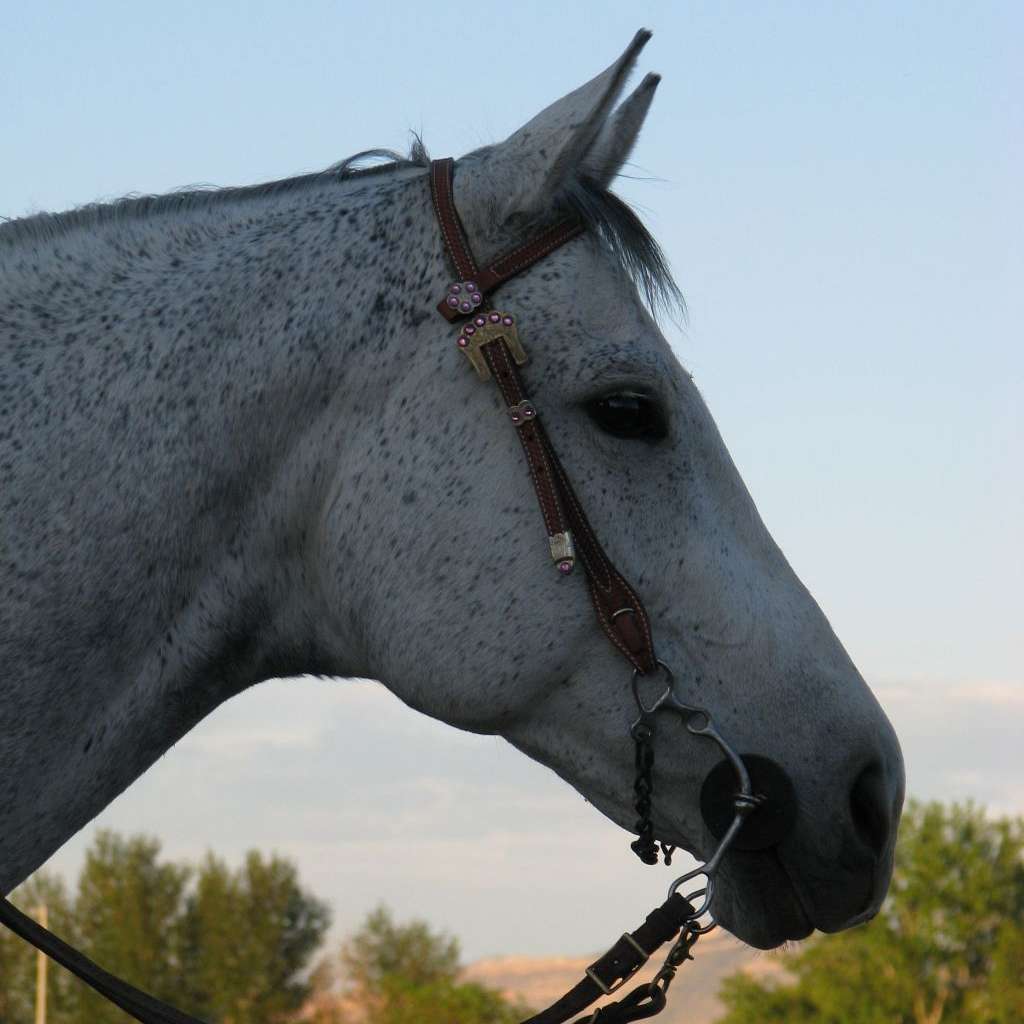 Broken Spoke Ranch
The Broken Spoke Ranch is located snuggly against the beautiful Grand Mesa on the western slope in Colorado. We pride ourselves in owning some of the nicest horses, prettiest cattle, and best working cowdogs! BSR also offers 1200 acres of the finest pheasant hunting in the states. Contact us for any of your horse or hunting needs.