Additional Comments
Dots is a super nice Chestnut Tobiano '(maybe homozygus tobiano) granddaughter of Delta Olena (APHA World Championship Senior Working Cowhorse). She is quiet natured and gentle. She is cowy and should make a nice roping or barrel horse. She is a fast learner and pretty mover. She is halter broke, leads, lounges, stands tied quietly and loads like a champ. She has a baby doll head, clean neck, wide front end, a really nice hip and straight legs. She would make a fantastic show horse.... (read more)

Pedigree
Delta Olena - APHA World Championship Senior Working Cowhorse, ROM in Tiedown Roping,Cutting,Heading,Steer Stopping & Working Cowhorse. 145 APHA Open performance points in 7 events.
Doc O' Lena - NCHA-$21,991 $15.2 Million Dollar Sire
Doc Bar - Hall of Fame $10 Million Dollar Sire
Poco Lena - NCHA - $99,782
Delta - H-2/P-437 Open Sup & ROM Cutting NCHA LTE $49,345 First Paint to be inducted into the NCHA Hall of Fame NCHA World Ch & Res World Ch #2 APHA LT Leading Cutting Pt Earner (Dots is double bred Delta)
Delta Flyer - WORLD CHAMPION APHA Cutting Stallion, and WORLD CHAMPION NCHA Cutting Stallion. NCHA $211,359. NCHA Open Super Stakes Champion NCHA Futurity Open Semi-Finalist NCHA Derby Open Finalist (10th.) Highest NCHA Earning Paint Horse Of All Time
Number # 3 All-Time Leading Sire of Paint Cutting Horses Sire of 4 World Champion Paint Cutting Horses and 2 Reserve World Champion Paint Cutting Horses. He has also sired the earners of $1,000,029.75 in total Cutting earnings.
Peppy San Badger - NCHA -$172,711 World Champion NCHA Futurity Ch. NCHA Derby Ch. Hall of Fame $24.5 Million Dollar Sire
Flying Sal produced 2 performers with a total of 48 reining points.

Little Peppys Sal produced Fly Peppy Badger, World Champion Tie Down Roping Horse.
Uvalde Gay x Gay Bar King (Leading Maternal Grandsire of Reiners & Cutters) & Uvalde Doll (2X Cutting World Champion). This mare's pedigree can be traced back to Hired Hand and Old Sorrel.
Quilneca - ROM Producer in Cutting.
Joses Uno Muneca - APHA Superior Cutting horse-Cutting ROM (77 Open Cutting Pts). 2 X APHA Res Natl Cutting Champ-1979 and 1981.NCHA Money Earner. Dam of Gays Muneco,ROM Reining.
Quilchina Bar - NCHA $45.586; AQHA Perf. Pts. Earner; Producer of NCHA and NRHA Money Earner $413.346; Producer of AQHA Perf.Pts. Earner Total Pts. 302,5; Total ROM Awards 7; Total Superior Awards 1
Gay Bar King - AQHA Show H-1/P-?? ROM Performance AQHA Race 4-1-0-0, $151. NCHA $35.02
Tamis Honest Abe - 1 APHA Roping Point Earned-Heading.
Santanta Warrior - Sire Of 62 Foals: including 1 Halter ROM,1 Cutting ROM,and other performers with APHA Points in Halter,Cutting, Working Hunter,Dressage,Trail,Reining.
Daves Top Smoke - APHA Superior Cutting Horse-ROM(74 Pts),NCHA COA,LTE:$2297, 2 X APHA Natl Cutting Champion 1981&1984. Sire of 105 foals incl ROM Reining,Cutting,and NCHA Money Earners.
Docs Jack Frost - AQHA Show H-0/P-8 ROM Arena AQHA Champion AQHA Race SI-74/A/ROM 4-0-1-0 $125 World Ch, High Point Cutting Horse.
Docs Ember - Dam of Stingers Repete,ROM-Cutting(21 Pts),and Pocos Dinero,Open Halter Reserve Champion.

---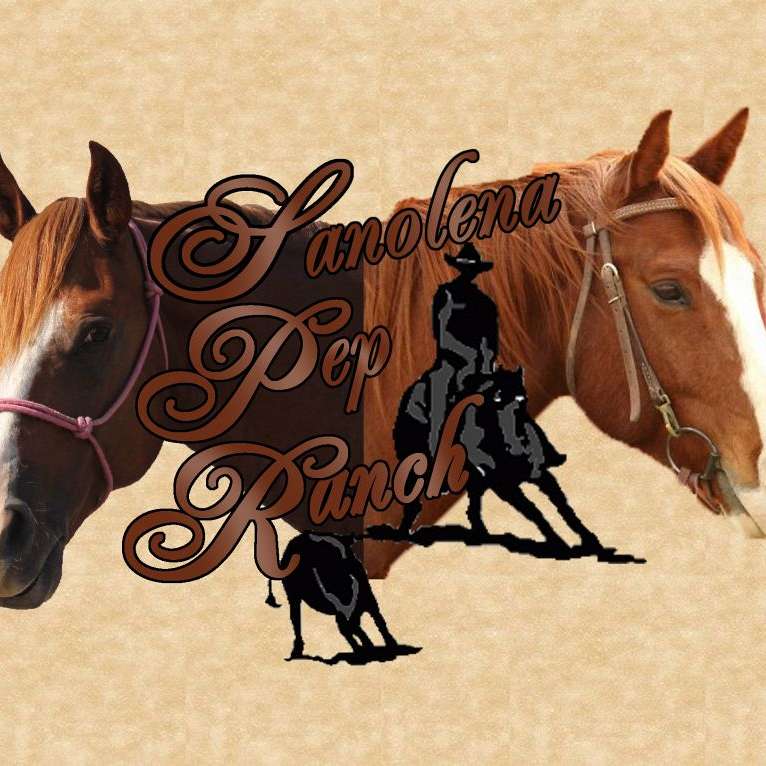 Sanolena Pep Ranch
Home of Sanolena Pep Sire: Smartest Little Pep LTE $90,000 Dam: Ima Classy Maid by Classy Little Lena NCHA - $56,309. Prospects by Sanolena Pep always available. Our mares are own daughters of: High Brow Cat, Smart Little Lena, Dual Pep, Dual Rey, Peptoboonsmal, Haida's Little Pep, SR Instant Choice, Miss N Cash, High Brow Hickory, Montana Doc, Woody Be Tuff, Dual Peppy, Pepto Rio Playboy, Sugs Doc Didget, Smart N Slick, Hai Flyin Lena, Sanolena Pep, Playin By The Bay, Cougarand, Genuine Dun It, Show Biz Flash and more.... (read more) We also offer complete equine marketing, design custom websites and photo shoots. Call for details and pricing.