Additional Comments
Reluctantly offered for sale is this gorgeous mare with SO much potential.

Whether for breeding or riding, Butterfly has everything anyone could want. She is super-sweet, easy to handle, loves babies... although she's never had one yet... and is just a really nice horse all the way across the board.

Butterfly is easy to work with and very willing. As of 10/2014, Butterfly has been recently started under saddle... and is wearing her saddle proudly.... (read more) Our first session involved me just putting on the blanket and saddle... and then me getting on her back. It was like she'd been ridden all her life. No big deal. She just quietly stood there, then turned her neck around to look at me as if to say, "Ok... now what???" Butterfly never ceases to amaze me. We have had some very nice sessions in the arena so far. She is going to be just a super little gal! We have great expectations of this cute, cute, cute little mare. She is so talented that she will easily be able to go from the trail to the show ring!

Her dam was a stunning Fine Harness mare in her younger days, and her sire was shown in the 5-gaited Missouri circuits. She would make an absolutely super trail or dressage prospect. With Western Dressage gaining in popularity by leaps and bounds, Butterfly would be the perfect candidate. She is ready to finish YOUR way! Her movement is just astounding. We have both of Butterfly's parents here on the farm, so you can easily see where she gets her "good looks" and great movement from.

We currently have 14 horses, and the reality that I just do not have the time to spend with each of them is very sad for me to admit. It is sad for me to have to make the decision to sell Butterfly because I dearly love her. She was born on this farm... I have spend every day with her... and I had hoped that she would always be here. If you are interested in giving Butterfly a good forever home, I would love to talk with you.

We are very particular to whom our horses go to. For that reason, we will ask you personal questions regarding finances, commitment level, experience, and anything else that we feel is important on behalf of Butterfly. If you do not feel comfortable answering these sorts of questions, please do not contact us.

Thank you.

*** Also... I have not been able to link the video footage that I have of Butterfly onto this ad listing. But... if you will visit the YouTube sight and type in "Harlem's Butterfly Kiss," her video footage will come up. You can also type in "Renaissance Winds Farm" and it will pull up our own channel with all the videos of the horses that we have for sale. Enjoy!


Shipping Notes
Buyer is responsible for shipping, although we might be able to deliver Butterfly within a reasonable distance. If long distance, we will be happy to help coordinate with some very trusted shippers that we know personally. Just let us know.
---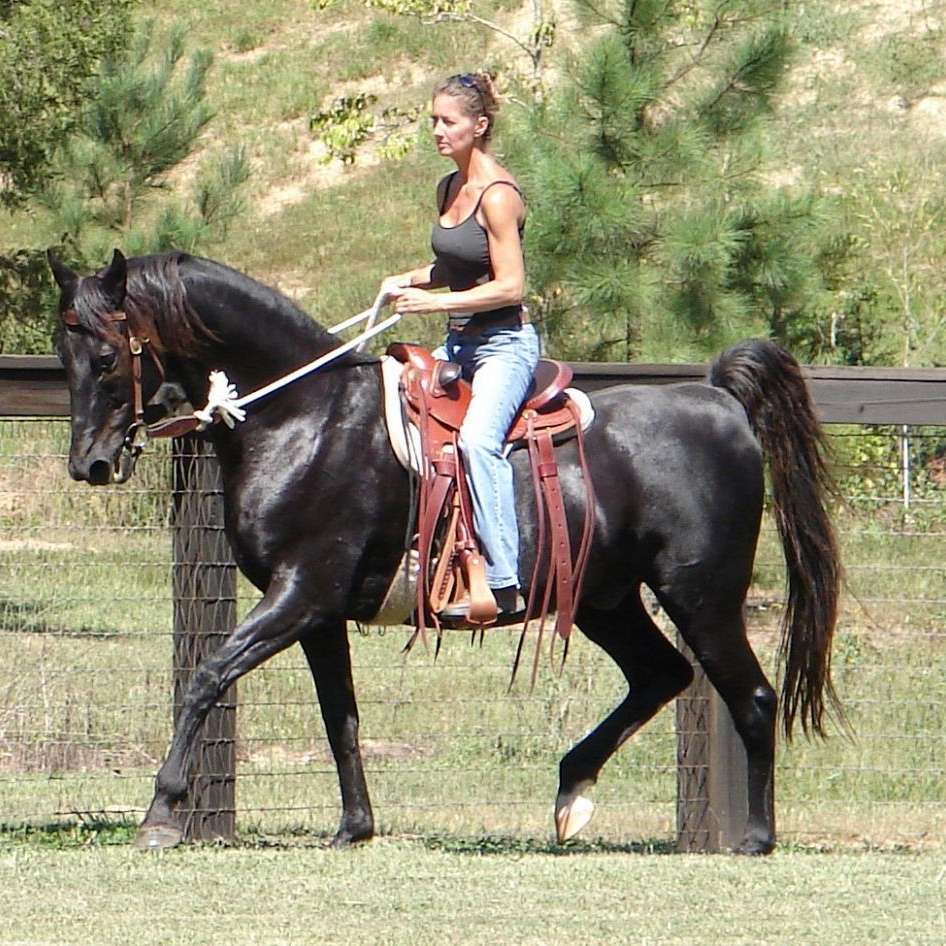 Renaissance Winds Farm
Our farm specializes in breeding and raising American Saddlebreds from the ground up... and without "baggage." Raised naturally in highly social herd environments and handled daily, our main goal is helping horses to become calm, confident and engagingly curious partners to their human companions, allowing them to excel at any discipline.