Additional Comments
Blue, Blue, Blue! No question about this little booger being a True Blue Roan. He's extremely gentle and is willing to do whatever you ask of him. Learns quickly and really likes "doing something". Currently in professional training and coming along Awesome! You can ride him bareback with a string around his neck. Extremely cowy, pins his ears and naturally tracks one. Started swinging a rope on him and dragging whatever we can catch. We've rode him english and have started jumping obstacles on our couse.... (read more) He's not going to be a tall horse but should stocky. He'd make one of the COOLEST Little Britches trail course or goat tying horses you could find!! OR a Sweet little CowHorse for your little buckaroo trailing cows on the ranch!! Been hauled numerous times, easy to haul, been to the mountains, stands tied at trailer, stands for farrier, bathes, UTD on shots and worming. Quarter Horse side goes back to straight foundation bloodlines.
Shipping Notes
Can Deliver to anywhere in the U.S for $1/Mile/One Way.
---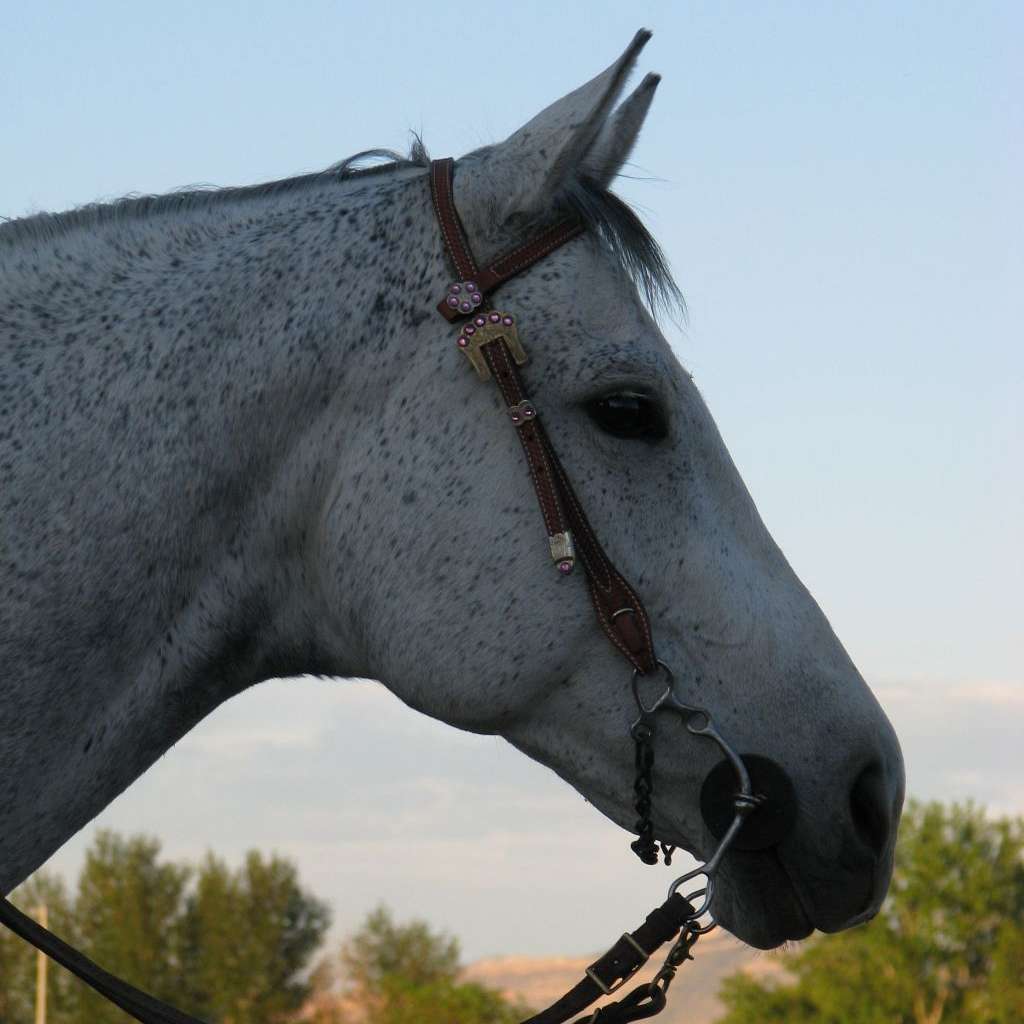 Broken Spoke Ranch
The Broken Spoke Ranch is located snuggly against the beautiful Grand Mesa on the western slope in Colorado. We pride ourselves in owning some of the nicest horses, prettiest cattle, and best working cowdogs! BSR also offers 1200 acres of the finest pheasant hunting in the states. Contact us for any of your horse or hunting needs.