Additional Comments
this mare had 60 days professional training as a 3 year old and had about 6 month riding over the last year thru the winter.I have decided to cut down reason for sale only. I have ridden her in the arena, over obstacles, and took her to a playday where I rode her around and she is very calm. I have also been taking her trail riding and she does great. She is not finished but does learn fast. With a little more training she could be fine tuned as she is receptive and easy to work with.... (read more) She has a solid foundation, of riding and show to be non flustered. I have been working teaching her leg aides, and fine tuning her steering and backing. She is doing very well. She is unspoiled, and has no faults or vices. Once you see her pedigree you will see she would a super speed horse and she is prime age and background for advanced riding.
Her pedigree goes to Treasured, Raise your Glass, Hempen, Rocket Wrangler, and Go Man go. She has TB blood lines on the bottom as well as foundation QH, which explains her sensible nature as well as leggy appearance. Riding steady for about 6 months over the winter, goes anywhere you ask her... she is willing to please but does not like to be tailgated by other horses. has not been ridden in 6 months, due to my broken wrist. she is easy to ride will not be a problem to start riding. can be bred for a disount of $250. added to price.
here is her extended pedigree if you are interested.
~~~~~~~~~~~~~~~~~
http://www.allbreedpedigree.com/css+treasured+gold
~~~~~~~~~
She is a pleasure ot ride for me, very smooth at all her gaits, and unlimited potential.. She has not had any speed work done to her she could be patterned now for barrels or poles and ready for speed soon enough. She is sound and in good health. Cash offers would be considered to a good show home. can be bred to any of our paint stallions for guarnteed color of black, tobiano or dilute.can be bred for an additional $250
Shipping Notes
coggins will be proviided any other exams are welcome at buyers exense. Shipping or related charges at buyers expense.
---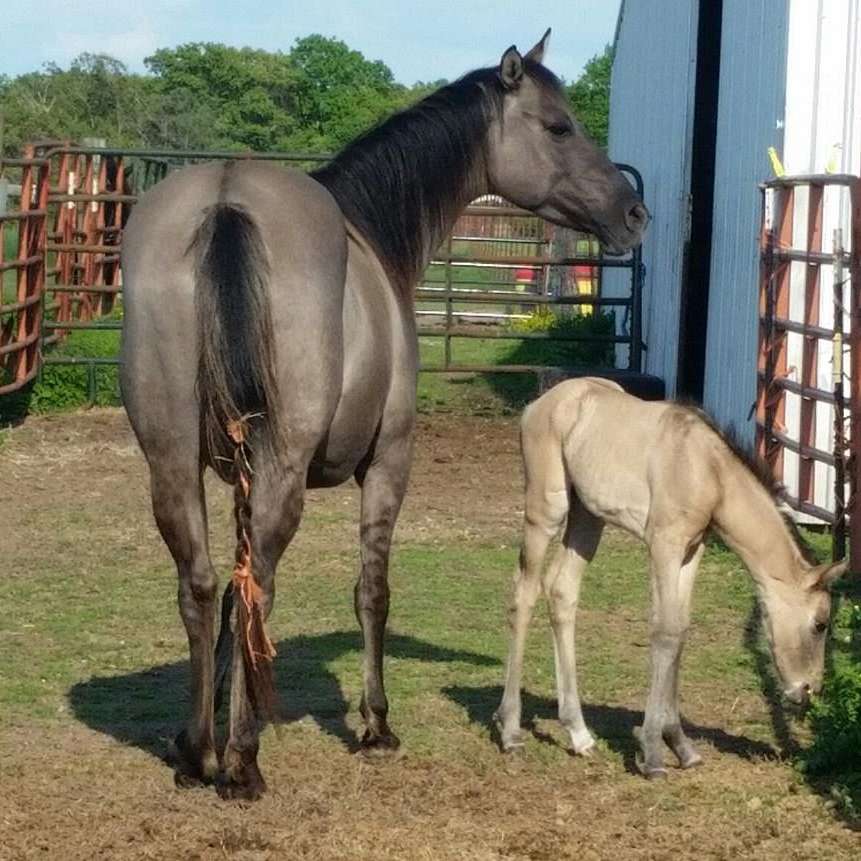 Chambers Springs Stables
Producing performance paints with color, class and style. Palomino, buckskins, blacks, duns and more. We have some very nice prospects with excellent bloodlines at most anytime, foals, and package deals also.