Additional Comments
Trixxy is a pretty little red roan overo filly. She may carry sabino. Her sire is a bay-roan based grey. Her dam is a black overo mare.

She's well-balanced, solid and very pretty. All of her siblings have been very well-balanced, well-minded colts, as well. BIG as yearlings.

Trixxy's dam is a very lovable, gentle mare. She was green broke as a young horse, but has spent most of her life as a broodmare. After 5 years of life on pasture as a broodmare, I saddled her up this week and she's doing GREAT.... (read more) Her sire was an excellent team -roping horse (both ends) but was retired to stud due to injury.

Her pedigree: http://www.allbreedpedigree.com/lady+silver+trixx
She traces to Zan Parr Barr and Dry Doc, among others.

Trixxy is weaned and coming along well. She will lead, lets you rub all over her, but is still cautious when approaching her. She has loaded herself in atleast a couple of open trailers.

Trixxy's dam is about 14.2 and her sire is 15.2, so she should mature around 15 hh.

She dose have a scar on her left-hind leg. Shortly after weaning, she skinned it from about halfway up her cannon, down. It's healed pretty well, considering. No damage was done to tendons, muscle, bone or ligaments. It's purely aesthetic.

email me for more information and pictures of Trixxy, her dam, sire and siblings.

Price negotiable. Consideration to 4H/FFA/Jr. Rodeo home.
---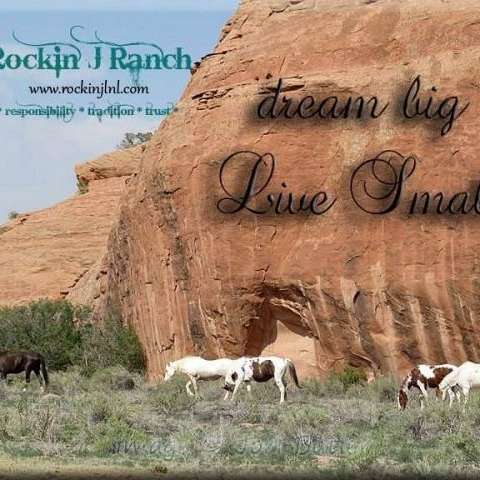 Rockin J Land Livestock
We are located in the Northern West Central Mountains of New Mexico, due West of Albuquerque on I-40. We have a small herd of crossbred cattle, guard llamas and a select herd of well-bred, carefully-chosen mares. We currently stand our 2012 AQHA Stallion "California Wood" and our 2012 large-standard spotted jack, "Smitty." Woodie is homozygous black, one agouti and 5-panel genetic tested NN across the board.... (read more) From time-to-time, outside "for sale" horses come in. Trust that all of our livestock is accurately depicted and of good quality! If we say it's so, it is! We look forward to doing business with you! Feel free to contact jori@rockin-j.com for more information!