Skills / Disciplines

Breeding, Equitation, Finished, Flashy, Gaited, Natural Horsemanship Training, Ridden Western, Show, Show Experience, Trail, Trail Riding, Trained, Western Pleasure, Western Riding, Youth
Additional Comments
For sale or lease. $4000 Reg. TWHBEA 6 yr flashy red roan 3 gaited mare. Canters! Exp in youth shows in Tennessee. https://www.facebook.com/Squeezemetender/ Copy this address and check out her videos

120 days Pro brush up training with Trish Wooten. I AM BRINGING HER HOME, in trail experience, Yorba Linda CA.
Trailers very well, straight load or slant, in fact she jumps right in. Soft mouth with snaffle, moved up to Tom Thumb, very responsive to leg pressure, backs, side passes.... (read more) Good for farrier, UTD on vaccines, worming and coggins. Lowers head for halter and bridle. California show trail prospect, with experienced knowledgeable rider. Forward FLASHY responsive mare. Smart and gorgeous.

I have spent lots of money in training to see her potential and want a person that loves and appreciates the gait . She is Not for beginners. Will sell for 4000.
The perfect scenario is, since i have spent so much money on her now, around 8000, looking for someone that would consider a

1/2 or full lease in Yorba Linda. I am leaving on a long trip to Europe in the fall so she needs someone that will ride her consistantely in arena and trail. I return in December and would like to ride 1 or 2 days a week then. The board here in Y I is 400 which includes orchard hay, cleaning, with arena and wash rack. Also Close to Paxton arena. If u need a trailer we can work something out sharing since I want her to have trail exp. Please come and take a ride and give her a chance.
https://www.facebook.com/Squeezemetender/
Watch Ramona Video Clips From Tennessee 2016
Watch Reg TWHBEA Squeeze Me Tender Flashy Mare for Sale
Watch Ramona Reg TWHBEA Squeeze Me Tender 6 Yr Red Roan Mare,
Shipping Notes
SHIPPING TO ANY STATE, BUYER TO PAY
---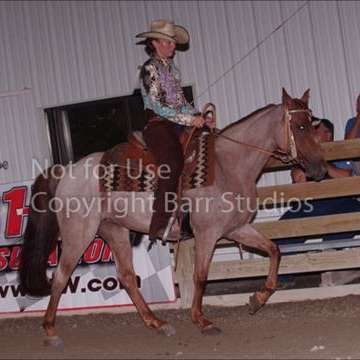 SQUEEZE ME TENDER, AKA RAMONA, IS A 3 GAITED (CANTERS) 6 YR OLD REG. TWH 14.3 RED ROAN MARE. SHE IS GETTING A TUNEUP AT RT STABLES IN DEVORE, CA AND IS FINISHED WITH 90 DAYS OF TUNE UP TRAINING. ENJOY A FEW VIDEOS. SHE HAS BEEN SHOWN IN TENNESSEE WITH PROF. TRAINER AND FORMER OWNER SHELLY HERMAN. DAUGHTER IS RIDING. RAMONA'S LINES GO BACK TO BUD'S STERLING BULLET- FOUNDATION LINES,WGC GLL'S CARBON COPY AND PAINTS ROOSTER.... (read more) SOLID RED ROAN WITH NO WHITE ON HER LEGS. GOOD HARD HOOVES. LONG MANE AND TAIL, AND HER COLOR CHANGES IN WINTER AND LIGHTER IN SUMMER. RIDES IN A SNAFFLE. HAS BEEN ON TRAIL IN TENNESSEE. COME OUT AND TAKE A LOOK AT HER LOCATED AT RUSS THOMPSON STABLES. 909-226-9671. TRAINER TRISH WOOTON.