Additional Comments
Lucy is a 13 yr old liver chestnut QH mare. She is 14.3 hh, 1100 lbs, great legs and feet (currently barefoot), and utd on shots, worming, dental, and feet. Lucy is a very sweet mare that LOVES attention and will stand with you for hours for grooming, hanging out, and enjoys trail rides. She is a finished and experienced trail horse. She has been to all types of trails in the hills and mountains, on town trails, bridle paths, camping trips, and to the ocean.... (read more) She has been there and done it- seen it all. Lucy is not a spooky horse and on the mountain trails- she is sure-footed, goes thru water, has been exposed to wildlife like deer, antelope, fowl, elk, coyotes, etc. She has no problem with going through water- ponds, streams, river, and lakes. She breaks off from the group and rides alone with no issues and doesn't mind where she is walking in a group (front, back, middle). Lucy knows how to ground tie, hobble, high-line tie, and has NO issues standing tied. She is quiet, easy, and is a willing partner. She opens/closes gates with ease, neck reins, side passes, moves off of leg pressure, and moves out nicely. In town, Lucy has been around traffic, buses, flags, dogs running out to the horses, etc. She is unflappable and accustomed to all the noisy, "weird" things. Lucy is not a spooky horse. She is the horse that meets you at the gate. Jump on her bareback and ride to the barn. She is the saddle, jump on, and go type of horse. Absolutely no buck, rear, bolt, etc. Lucy is a SUPER safe, experienced, and trustworthy hard-to-find horse. She is great for 4-H, kids, lessons, and is family safe. She is UTD on everything and is ready for her new home. If you are looking for that "get on and go", safe for the kids, and beginners to take you where you want to go on any trail- Call on Lucy!! Delivery Available.
Shipping Notes
Delivery Available
---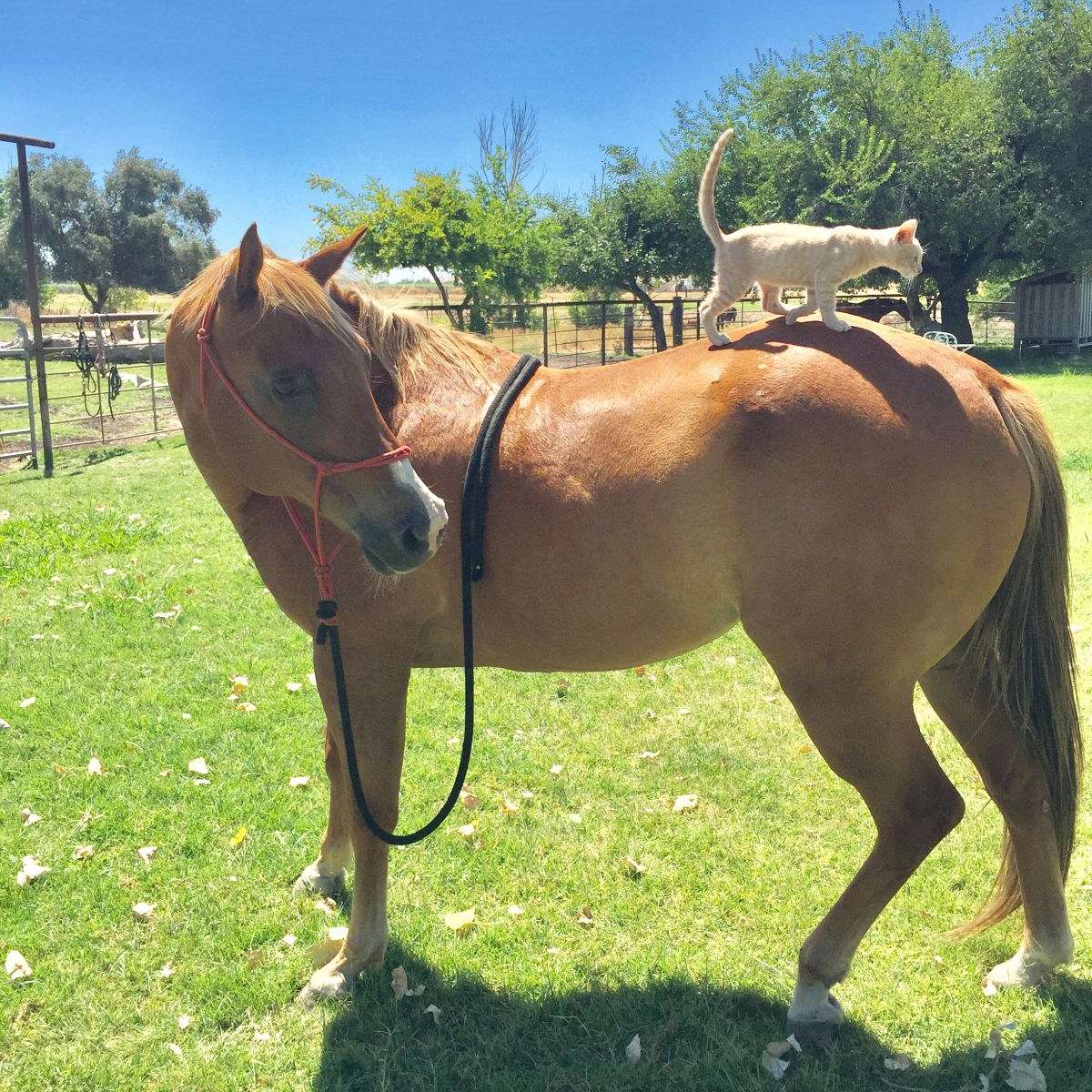 Good to be Horsey LLC
We specialize in matching horses with humans. Including sales, consignments, and consulting. We have a variety of all around horses, including trail, ranch, barrel racing, roping, and breeding stock. We also train, tune-ups, and give lessons. We would love to talk with you about what you are looking for in a new horse or the one you own. Don't hesitate contacting us.