Skills / Disciplines

Halter, Hypp Nn, Show Winner
Additional Comments
AQHA REG 2011 Mare.
$4,000
Marshville, NC (28103)

Please contact Scott Rauf, at 704-400-6332.
Location: Marshville, Union County, NC 28103.

Asking price: $4000.00. We will also treat reasonable offers with the same respect that they are given. Do have an actual figure in mind, and please, do not ask, "What is the least you will take?" The ball is in your court, to make the offer.

Offering for sale, Shesa Cool Heiress, "Tess.... (read more) " This is a 2011, 16 h.h., N/N, own daughter of, Poised To Be Cool.

Poised To Be Cool earned 36 AQHA points: Congress Reserve Champion Limited Open Yearling Stallion and Limited Open 2-Year-Old Stallion; ROM Halter. His was sired by Coolest.

Shesa Cool Heiress' dam is, Heirs Your Clu who earned 160.0 AQHA points: World Champion Halter (2000, Open) (2000, Amateur) Earned $12,699 in 2000). Heirs Your Clu was sired by Clu Heir.

Shesa Cool Heiress is open, and has never been bred.

She has been ridden, in the past, but would need work to finish, and, of course, an experienced rider.

This mare has the strong genetics to put size and conformation on the foals, you will get, from anything she is bred to.

Her pedigree, can be found here:

http://www.allbreedpedigree.com/shesa+cool+heiress

She is for outright sale. However, if you think you have a mare to trade, (NO STUDS or GELDINGS) it needs to be AQHA Registered, and performance bred, but it must be the same quality wise. Meaning, it must be N/N, with champions, and high pointed horses, in the first three generations of its pedigree. It must also be in the same age range (3 to 8 years old) and in likewise good health, with excellent conformation. It must be at least 15 h.h. No other trades.
---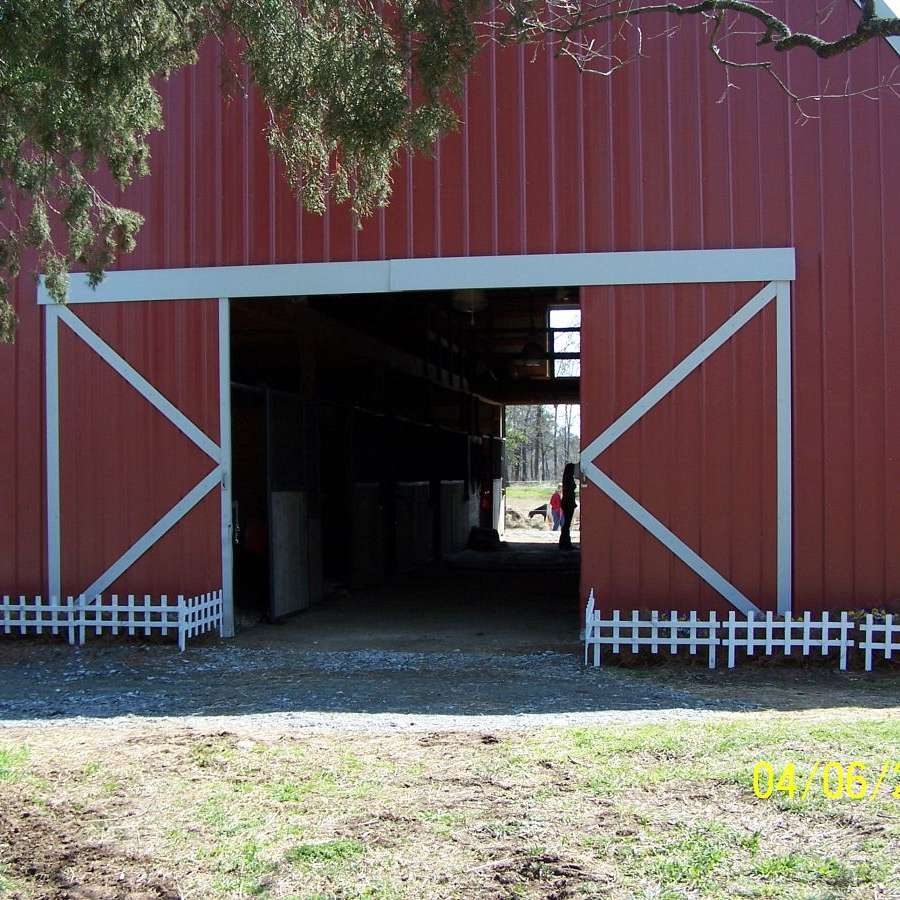 White Hawk Quarter Horses and Farrier Service LLC
"White Hawk Quarter Horses and Farrier Service", breeds, raises, and trains, AQHA Registered Quarter Horses. We also stand a black, N/N for all 5 on the Disease Panel, 16.1, own son of W. Ch. Mr Touchdown Kid. He is AQHA Registered Mister Charisma. We also have an AQHA Registered, 16.0 perlino stallion, Justa Drum Runner who is bred for Performance. He is also N/N for all 5, and he ran 3 and 4 D and Qualified for the 2014 NBHA Worlds.... (read more) Boarding is sometimes available, as well as horses for sale. You can also call Scott, for Farrier Service. 704-400-6332