Additional Comments
Jenny is a gentle little pony, and has been trailered, groomed, haltered, leads, easy to catch, social, and easy keeper.

She has been driven over a variety of terrains (grass land, gravel, sand, etc), been driven over obstacle courses, and has also been out on the roads including our local state route which is heavily traveled. Jenny is trained to Walk, Trot, Canter, Pivot, and Back Up. She has the ability to both collect and extend her gaits, and has lovely flying lead changes which makes her a wonderful and competitive dressage pony.... (read more)

Jenny is good with being harnessed, unharnessed, and stands nicely while being put to the cart. We primarily drive our horses in either simple snaffles, or flexible soft rubber bits, and all horses are trained with vocal commands and rein aides. Jenny has also been exposed to a carriage whip as some shows require a driver carry one - but a whip is not required to drive Jenny affectively - she is quiet happy to work off of vocal cues.

UTD on vaccinations, and farrier.

More photos on our Facebook page - www.facebook.com/StargazeyFarms

Watch Stargazey's Jenny Was a Friend of Mine - Driving On The Roads - Walk Trot Canter

Watch Stargazey's Jenny Was a Friend of Mine - Driving in Traffic

Watch Stargazey's Jenny Was a Friend of Mine - Driving Scurry Cone Course Clear Round

Watch Stargazey's Jenny Was a Friend of Mine - Grooming, Harnessing, and Put to Cart

Cart and Harness available for an additional cost.

Call us at the farm to discuss Jenny, or our other available horses at 740-286-5533.
Shipping Notes
Shipping can be arranged at additional cost.
---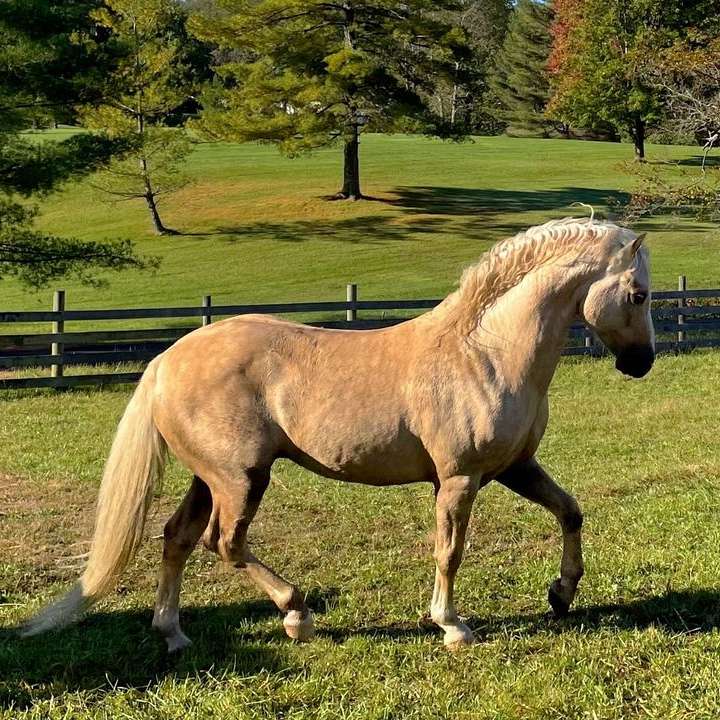 Stargazey Farms - Home of Stargazey Irish Draughts
Stargazey Farms is a small holding nestled in the hills of Ohio devoted to the breeding, and preservation of the Irish Draught. We pride ourselves on breeding Irish Draughts that are true to type, with phenomenal bloodlines, conformation and temperaments. Our mission at Stargazey Farms is to promote the Irish Draught Breed in America through breeding, education and sharing our experience with horse lovers.... (read more) As we begin our project in 2012, we hope to provide the Irish Draught community with information about our program and encourage enthusiasm to see this rare breed flourish in the future. At Stargazey Farms, we aim to produce great horses. We are planning programs to include farm visits, riding and competitions which will be open to everybody who is interested in Irish Draughts. We especially welcome meeting people who are looking to add a Draught to their equine family.