Additional Comments
Kodie is a beautiful 11 yr old, 15.3 hh big sweetheart QH gelding! He is one of the sweetest horses you can be around and LOVES attention. He is the first one to meet you at the gate and is willing to go where you want him to go-whether it's the arena, trail, or ranch. He has excellent ground manners, has a Natural Horsemanship training foundation, and is accustomed to tarps, flags, etc. He stands great for the farrier, gets along with other horses, stands quietly for grooming, bathes, clips, loads and trailers perfectly, is good around dogs, been around quads, tractors, water trailer, and LOVES kids.... (read more) Kodie is well trained, ie. neck reins, moves off of leg pressure, side passes, opens/closes gates, easily picks up leads, and is smooth. He carries a flag and has been in parades, used for grand entry, and would be a great Drill Team horse or Queen horse. Kodie has smooth gaits, is light with his cues, and has a big stop. In the arena, he has been used for team sorting, 4H, Trail Trial competitions, Western and English schooling shows, low level Jumping, and lessons. Outside of the arena, Kodie is AWESOME on trail-either town or mountain. He moves out nicely, is sure-footed, goes out alone or in a group, can go in the front, the back, the middle of your group, is not a spooky horse, and has been on countless overnight trips. He high-lines, hobbles, and you can pony off of him. He has seen all of the wildlife on trail like deer, turkeys, fowl, etc. and is not spooky to the hikers, back-packers, walking sticks, bicycles, and joggers. On the ranch, he has been used to gather, process, and work cattle. You can brand off of him, doctor, and work the feed lot. He is handy and has drug hundreds of calves to the fire. Kodie is a "point and go" type of gelding, is easy to ride and be around, is the ideal beginner safe, husband safe, and put anyone on type of guy. He is healthy, sound, has excellent feet and legs, wears a size 1 shoe, is UTD on shoes, worming, shots, and dental work. If you are looking for a big, strong, safe, gentle, well broke gelding to take you on any trail or arena- Kodie might be your ticket. He is a huge sweetheart and will be sure to steal your heart!
---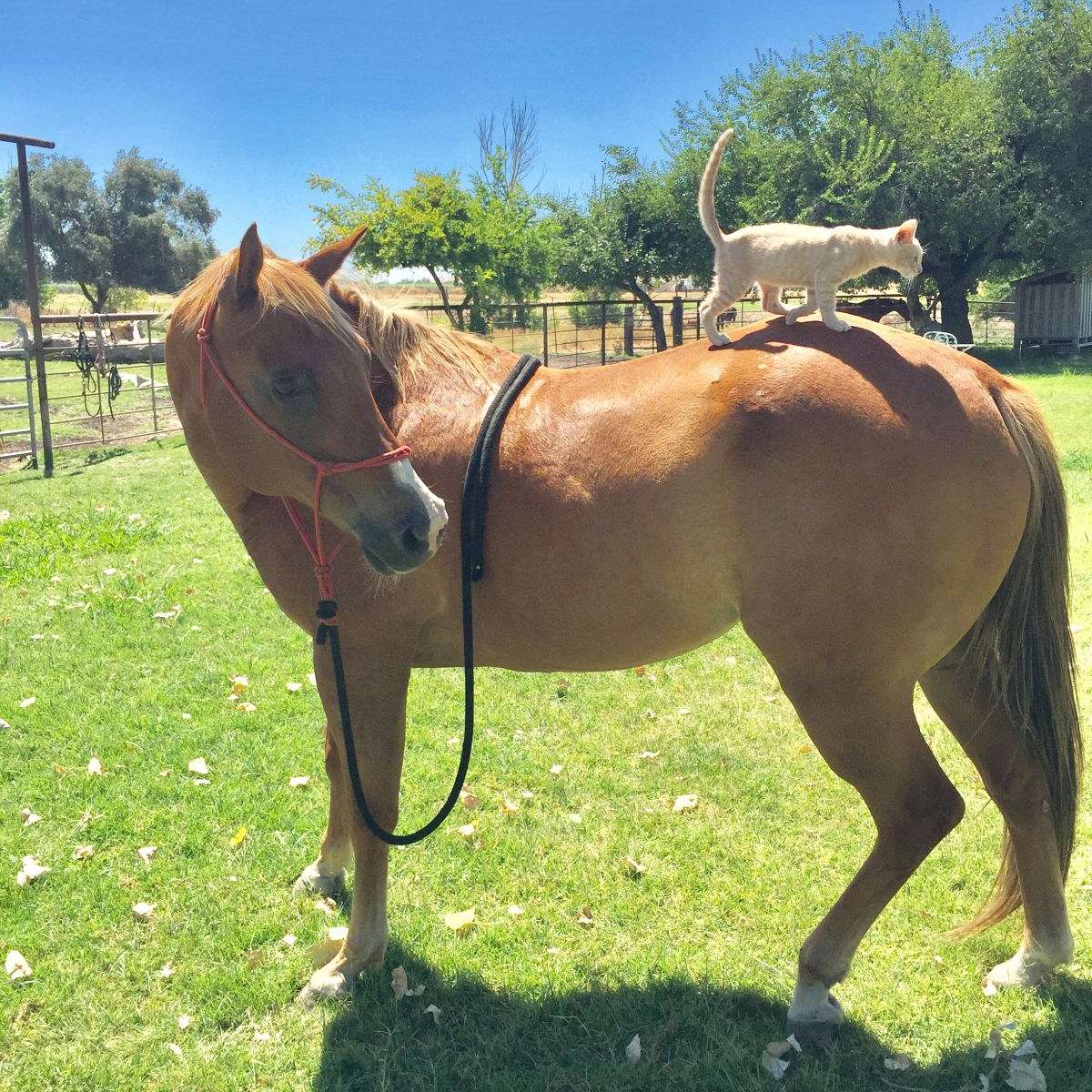 Good to be Horsey LLC
We specialize in matching horses with humans. Including sales, consignments, and consulting. We have a variety of all around horses, including trail, ranch, barrel racing, roping, and breeding stock. We also train, tune-ups, and give lessons. We would love to talk with you about what you are looking for in a new horse or the one you own. Don't hesitate contacting us.