Additional Comments
Rolo is a gorgeous 8 yr old grey Quarter Horse gelding, 14.2 hh, stalky build, great legs and feet, and a sweet attitude. Rolo is a "get on and go" type of gelding. He rides all over the place bareback with a halter, LOVES water, and is fun to go on the obstacles with. Rolo is super sweet, has a willing, quiet attitude, has excellent ground manners, picks up feet, great for the farrier (has a fresh set of shoes), is easy to catch, and gets along with other horses.... (read more) He LOVES to be groomed, stands all day while you brush and wash him. He drinks whatever you have in your hand, plays with your hair, etc. He is definitely personality plus! Rolo goes in a stall or in pasture with no problems, and is an easy keeper. In the arena, he moves out with voice commands, leg pressure, and has a quiet jog, extended trot, and picks up his leads with ease. He has a "right now" stop, side passes, and does haunch turns, forehand turns, and rides with a light bit or hackamore. He is super cowy and has been roped off of in the arena, in the branding pen, and has been used for team sorting, team penning, and gymkhana. He loves to please and is ready to do what you want-when you want it. He doesn't complain. Outside, Rolo is as good as they get....ride him alone or in a group, go through water, over logs, through rocky terrain, overnight trips, hobble, high-line. He has been around traffic, bikes, dogs, quads, tractors, and moves right along with a quiet, swift walk out. Rolo is a true all around gelding best suited for an advanced beginner and up rider. He is utd on 5-Way, just had his teeth done, worming, has a fresh set of shoes, and has a recent vet check which he passed. He is ready to go right to his new home! If you are looking for your next true all around guy to take you where you want to go- look no further than Rolo. He will be sure to steal your heart!!
---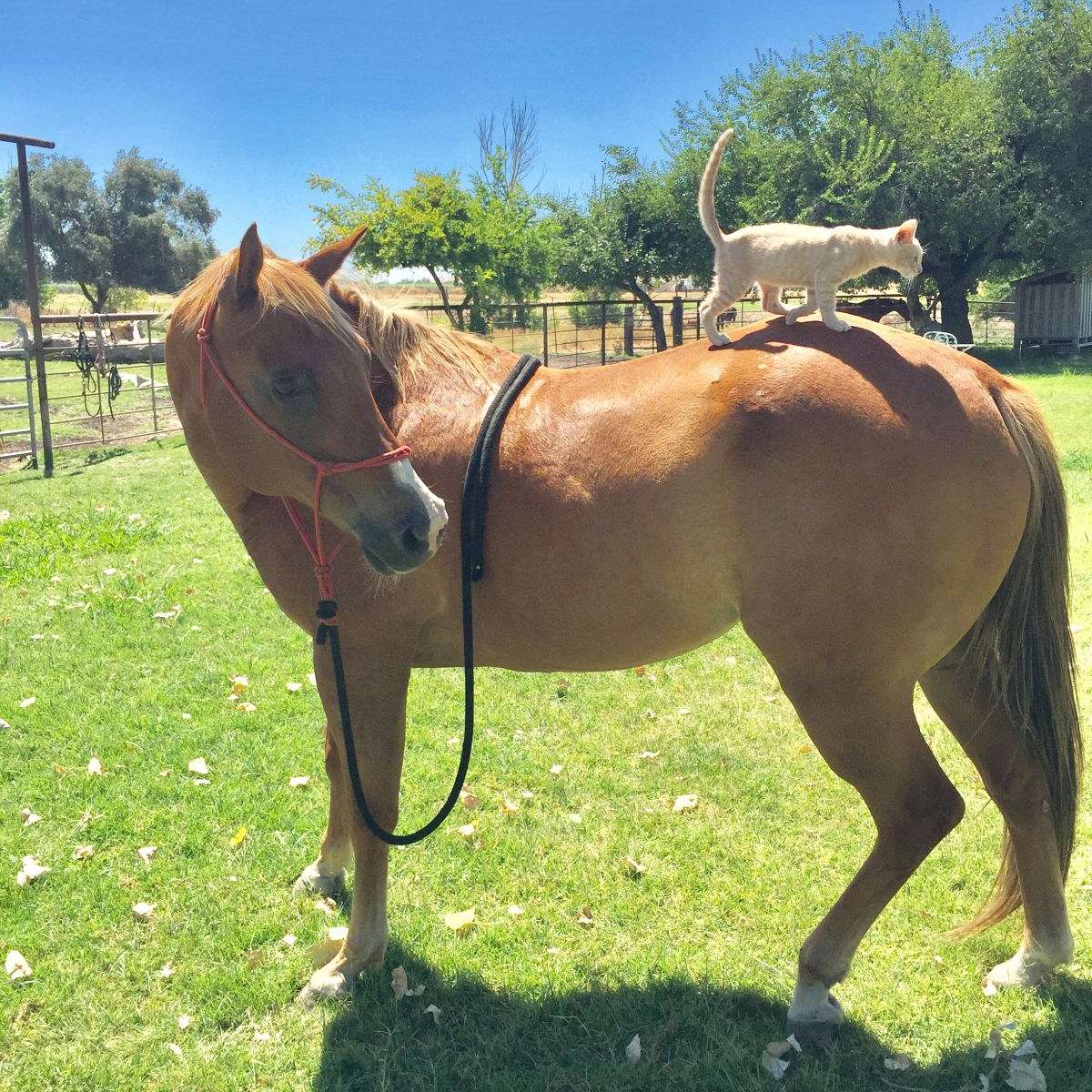 Good to be Horsey LLC
We specialize in matching horses with humans. Including sales, consignments, and consulting. We have a variety of all around horses, including trail, ranch, barrel racing, roping, and breeding stock. We also train, tune-ups, and give lessons. We would love to talk with you about what you are looking for in a new horse or the one you own. Don't hesitate contacting us.