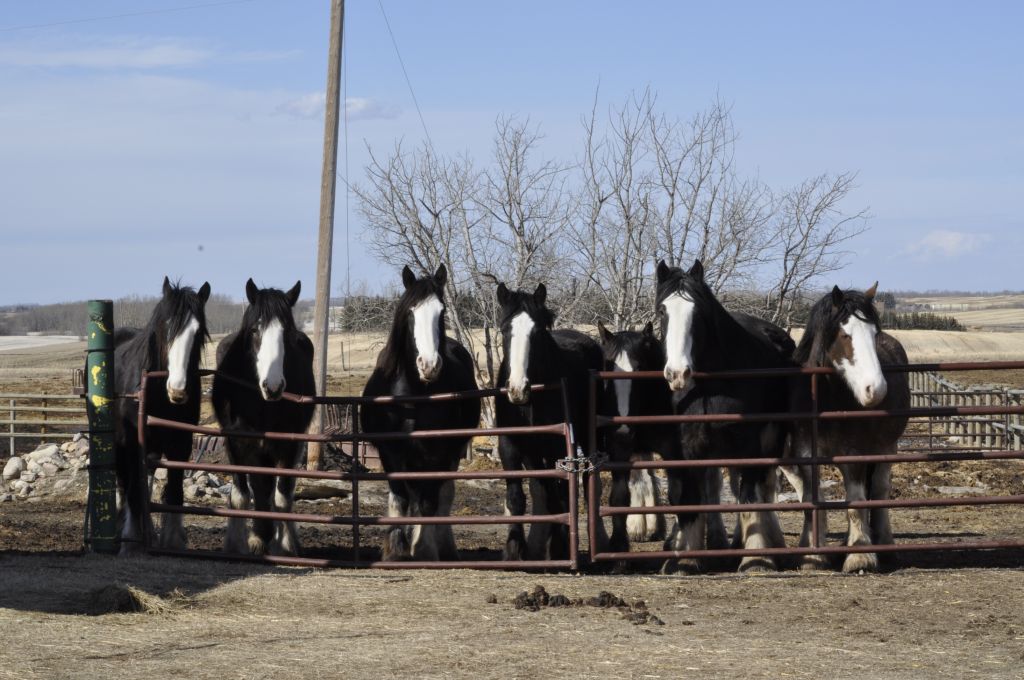 Vegreville, Alberta, Canada
Reasonably priced pasture board.

*Stud Services Available for 2014:
APHA Classic Rerun Titani -Chestnut Overo, Rerun has very good minded, athletic foals.
2 Registered Black Clydesdale Stallions. One boy is 17.1 hands as a 3 year old and the other stands 16.2 hands.

Give us a call to come and meet these boys or see some of the young clydes we have for sale.