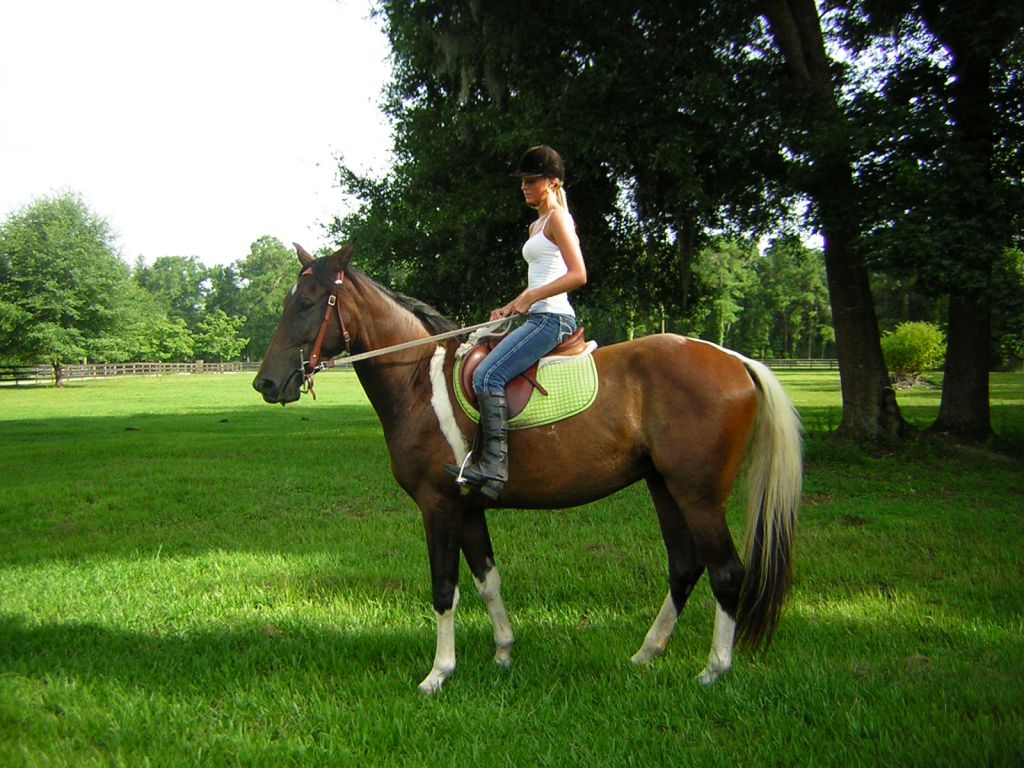 Gainesville, Florida
Registered Quarter Horses, Paints and Spotted Saddles
We offer pasture board for a limited number of horses.
We specialize in horses that can be ridden by the entire family, from beginners to advanced. Only one or two young horses are in training at a time so that we can give them the time they deserve. We limit our foals to one or two a year in order to provide them with hours of "people-time".