Additional Comments
Futura Courbette Dressage Saddle USED ONLY THREE TIMES!

This Saddle Comes with Cover, Stirrup Leathers, And Stirrups.

This saddle is fitted with the LEMTEX Flex Tree, and Memoryflex Panels specially engineered to eliminate pressure points while riding.

This saddle has been checked by a professional saddler - and is ready for riding!

We have several other saddles for sale, so please check out our other sales!... (read more)

All our saddles are kept indoors in a climate controlled room away from the barn, and horses, and are conditioned on a regular basis.
---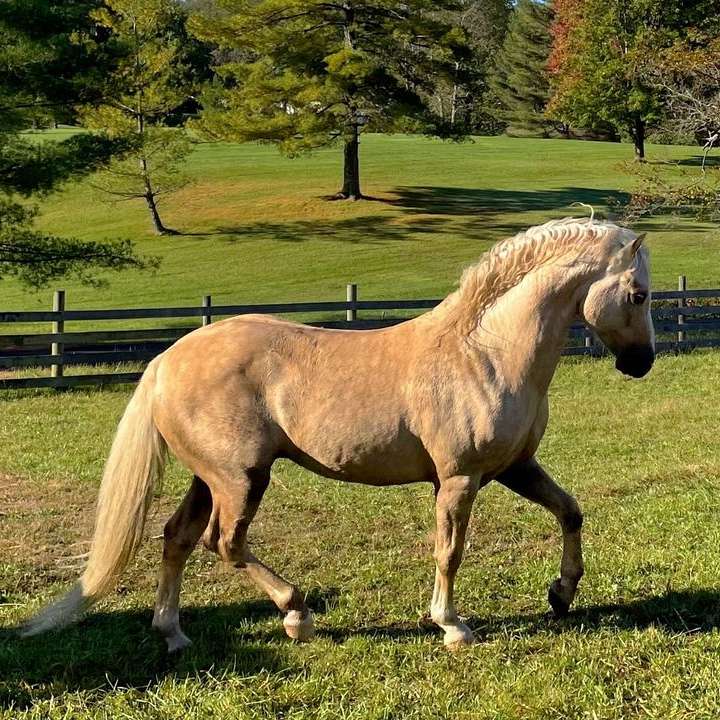 Stargazey Farms - Home of Stargazey Irish Draughts
Stargazey Farms is a small holding nestled in the hills of Ohio devoted to the breeding, and preservation of the Irish Draught. We pride ourselves on breeding Irish Draughts that are true to type, with phenomenal bloodlines, conformation and temperaments. Our mission at Stargazey Farms is to promote the Irish Draught Breed in America through breeding, education and sharing our experience with horse lovers.... (read more) As we begin our project in 2012, we hope to provide the Irish Draught community with information about our program and encourage enthusiasm to see this rare breed flourish in the future. At Stargazey Farms, we aim to produce great horses. We are planning programs to include farm visits, riding and competitions which will be open to everybody who is interested in Irish Draughts. We especially welcome meeting people who are looking to add a Draught to their equine family.